If you plan on looking for a new marketing job in 2020 then we've listed 10 helpful tips to help you prepare and make the most of your time.
Searching for a new marketing job can be frustrating so it makes sense to have a plan in place and only focus on jobs that are a good match for your experience and talents. Many people spend hours scrolling through jobs that have no relevance to them, which can result in applying for jobs that they don't really want.
Setting out simple goals and requirements can help speed up your search and focus your efforts on jobs that you actually want.
Get Results
Marketing is a competitive, results driven industry where performance is key, and as such, anyone looking to move to a new role must ensure they are getting the required results in their current job. There is no bigger selling point than proven results – a candidate could talk a good game, but are unlikely to be considered for the job if they don't have the statistics to back it up.
If you work in Search Engine Optimisation (SEO) then make sure the websites you manage are well ranked, so you can present your achievements in a job application. PR & brand managers should be able to provide a portfolio of successful campaigns, while Pay Per Click (PPC) professionals should be able to show how their efforts have resulted in direct leads.
Your application should provide links to your work if possible, unless the job listing specifically states they do not want to receive additional content.
Focus on your online brand
Marketers should ensure they have a strong presence on social media, particularly LinkedIn & Twitter where they can network with like-minded professionals and thought leaders. However, it is also advised to create a personal website to be used as a portfolio for your work and achievements.
A personal website can be used as an interactive CV and to show your creative side, it can also be linked to your social media profiles to create a strong overall brand. If you are not familiar with designing a website, a simple and customisable portfolio can be created using platforms such as WordPress.
Marketing jobs generally receive a large number of applicants so innovative tools such as an online portfolio can significantly boost your chances and help you stand out from the crowd. Creating a unique brand shows that you are comfortable with a range of marketing tools and can showcase your skills to any potential employers.
Experience
If you are a recent graduate, or you are moving from a different industry, then you will increase your chances of being asked to an interview if you have gained some experience, whether it is paid or unpaid.
Short term internships, summer work placements or shadowing someone a couple of days a week shows that you are determined and willing to work to get to where you want to be, which is appreciated by hiring managers.
Many of these positions are often unpaid which can be a stumbling block for some, however, it is important to realise that this can help you in the long term and could eventually land you your dream marketing job.
What is your unique selling point?
When applying for a job, your main goal is to impress the recruiter enough to offer you a job interview, therefore it is important to know what your unique selling point is and why you stand out from the crowd.
For example, are you an expert when it comes to analytics? Are you a successful content writer? Do you have proven results in PR? Do you have years of experience across a range of marketing platforms?
Highlighting why you are an expert in your chosen field, rather than trying to be a jack of all trades in your cover letter is likely to make you more memorable to a potential employer as it shows confidence in your ability.
Writing a cover letter is made much harder when you don't have a specific angle, a more generalised application can often be overlooked so it makes sense to focus on your best qualities and use them as the base.
Identify your career goals
Before you begin your initial search, you should know exactly what you want from your next job.
Marketing can take you to some very interesting places and situations and can be applied to any industry. This presents a lot of options, possibly too many options which is why you should establish your ideal role and what sort of company you would like to work for before any job hunting begins.
Before you start your job search you should establish the following:
What sort of company would you like to work for?
What would be the main focus, or specialisation of the role?
What locations would you be willing to commute to & from?
What level of progression would you require?
Of course there are other factors that need to be considered, but the above list should provide you with a good basis to form a desired job profile.
Choose a search strategy
As a marketer, your daily working life revolves around strategy, so your search for a new job should be no different.
One strategy is to focus your search on jobs where you can apply your main skills and knowledge, targeting specific roles within a company. If you have a proven track record in PPC then you should focus on vacancies that are looking for this skill in particular, rather than a more varied role.
Alternatively, you can plan a search based on your experience and apply a number of keywords to the job search in order to find a role that involves a number of different responsibilities and duties. These cross-platform roles are generally filled by more senior marketers and can often receive fewer applicants, increasing your chances of getting a call back if you can meet the criteria.
Stay on top of marketing trends
A person working in the marketing sector should conduct regular research into market trends so they are aware of what direction the industry is heading and what new jobs may be created in the future. Keeping track of developments such as these could help you apply for new roles within companies before other marketers are even aware of them.
Discussing trends can also help to impress recruiters in your cover letter by outlining how your skills can be applied to new practices, showing that you are a progressive, forward-thinking individual. Ongoing research can be extremely beneficial during an interview and could help you answer some of the more challenging questions.
You can stay ahead of trends by; subscribing to marketing publications, reading online magazines, blogs & newsletters, listening to podcasts, watching webinars and attending conferences. You could also use Google Alerts to provide you with a collection of relevant reading material each morning.
Following top influencers on Twitter, LinkedIn & Instagram can also be a valuable source of information.
Fine tune your CV and cover letter
Before sending anything off to a potential employer you need to make sure your application is as strong as it can be. No typos, or spelling mistakes, avoid any waffling or an over use of jargon, as well as making sure the overall tone is positive. Click here for more tips on your CV.
Tailor both the CV and cover letter to match the job description, so your skills match the requirements of the role. Address the company by name and conduct as much research about the firm as possible so you can clearly explain why you want to work for them. You can see more advice for your CV in our infographic below: 
Get certified
Of course experience is important to any employer, but a candidate can make themselves much more employable when they can back up that experience with recognised certifications. This shows that an individual is an expert in their field and can complete advanced tasks that some other applicants cannot.
Some certifications that could give you an edge when applying for a new job are:
Google Analytics
Google Ads
Hootsuite Social Media Management
Facebook Blueprint
Digital Garage
Copy Blogger
Taking the time out to learn advanced data analytics can also help you towards moving into a more senior role which in turn, would result in a better salary and more prospects.
Connect
Tap into your connections, both old and new.
Even if it is just an occasional catch up, connecting with former colleagues and managers could provide new opportunities before they are in the public domain. For example, a former team member could have moved to a company that you would like to work for and is aware of someone leaving who does a similar job to you. This would allow you to submit an application before the recruitment process has even begun.
A marketer should always look to grow their professional network by participating in industry related discussion groups and forums, interacting with top influencers and possibly contacting senior staff at firms you would be interested in working for via LinkedIn. A candidate who shows a real passion for their job and is always looking to learn would stand themselves in good stead when being considered for a vacancy.
We hope this article has helped you in your job search and you are now one step closer to securing your next marketing role. Good luck!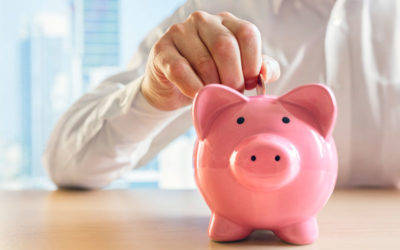 Recent data compiled by Simply Marketing Jobs shows the highest paid jobs within the marketing industry. This article provides a breakdown of these jobs, the average salaries for marketing roles on offer and what they entail. If you are looking to progress your career...