Recent data compiled by Simply Marketing Jobs shows the highest paid jobs within the marketing industry. This article provides a breakdown of these jobs, the average salaries for marketing roles on offer and what they entail.
If you are looking to progress your career within the marketing sector then the list below could come in use when deciding your next steps in the hunt for a better salary.
The 10 highest paid marketing jobs are as follows:
The above list is compiled using 2019 data included in our annual jobseeker report.
A Marketing Director is generally the highest paid position within the marketing sector with an average UK salary of £75,474 in 2018/19. The Marketing Director is responsible for overseeing the full marketing strategy within an organisation and provides guidance, leadership and is the overall voice for marketing, to all staff. As such, the director needs to have a strong knowledge of all areas of marketing and a high level of experience with regards to moving a business forward with its marketing strategies.
Mobile Marketing has become extremely lucrative and involves direct marketing to a device most people cannot live without. As an important marketing channel for businesses, mobile marketing managers and consultants could earn an average salary of £59,734 last year.
Business Development Managers are third in the list with an average salary of £54,094 in 2018/19. This is a varied role which involves building relationships with potential clients, planning new marketing initiatives, achieving the highest return on existing customers and discovering new opportunities.
Customer Relationship Management (CRM) is an important job within a company, managing business communications, ensuring client satisfaction, solving customers issues and maintaining the overall happiness of the client base. CRMs earned £51,131 on average last year.
Product Marketing managers conduct research to identify trends of which products are the most saleable to ensure businesses do not get left behind. They will establish timescales for trending products, help to set pricing and influence sales teams, as well as having a say in the branding, messaging and packaging of a product. In 2018/19. Product Marketing Managers earned £47,907 on average in the UK.
Marketing Analysts study business operations, sales and the overall market to identify trends, provide forecasts, gather consumer & competitor data and highlight shortfalls. Analysts will be responsible for providing reports to the directors and other managers and must be proficient with sometimes complex software. Marketing Analysts had an average salary of £47,181 last year.
A Marketing Manager is responsible for all operations within the marketing team, therefore managers must have an understanding of all elements within the industry and years of experience as a marketer. The average salary of a Marketing Manager in 2018/19 was £46,551.
Product Developers are responsible for creating new products and services, as well as improving existing ones. Developers must have a strong understanding of the market and be able to meet the needs of the customer. In 2018/19 product developers earned £45,841 on average.
Channel Marketing Managers develop and implement marketing strategies which target a specific channel within the business. They must stay on top of market trends, create plans and coordinate marketing campaigns. Channel Marketing Manager should have strong industry knowledge and excellent communication skills. In 2018/19 the role saw an average salary of £45,510.
Marketing and Sales Managers lead the sales team, while liaising with other departments to ensure the marketing plan is being adhered to and the team is aware of the latest trends and products. In addition to implementing the marketing plan, sales managers must also provide mentoring to staff, team building, analyse data and create sales plans. Sales Managers could earn an average salary of £45,262 in 2018/19.
Although the above jobs commanded the highest salaries last year, individuals are advised to conduct regular research and maintain on-going personal development to benefit from future roles created within this ever growing industry. Ten years ago marketing via mobile apps and social media was relatively unheard of but are now vital channels. Who knows what direction the marketing industry will take over the next few years.
"
See the latest jobs from
"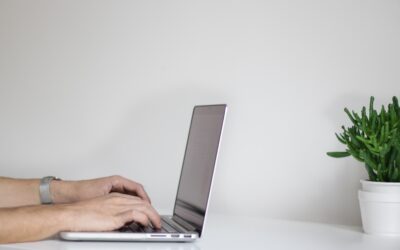 Simply Marketing Jobs and TopCV partnership Simply Marketing Jobs, the leading job board for the marketing industry, and TopCV, the world's leading CV‑writing service have partnered to support candidates in getting hired faster with a job-winning CV.  The...