Once you've sent in a tailored CV and cover letter, you'll likely hear back an employer regarding an interview. This is great news, and it could be your chance to get your foot in the door of a new and exciting challenge.
But are you prepared for your interview? Perhaps you're new to the industry and don't have much experience with marketing interviews. Or maybe you've worked in marketing for some time, but it's been years since you've had to interview for a job? 
Whatever your situation, we can help. Below, we've listed the most common digital marketing interview questions you're likely to be asked at your interview, to help you prepare to impress a potential employer. 
What previous training have you had in digital marketing?
Since most marketers learn on the job, this question is a fantastic opportunity for you to promote any extra certifications you achieved for your job. Have you completed an external copywriting or SEO course? Perhaps you completed a certification in inbound marketing? A study by Adobe found that only 48% of digital marketers believe they are highly proficient in digital marketing – and some of these people will be going after the job you want – be trained and ready to set yourself apart from the crowd. 
What experience do you have working with in-house staff, clients, outside agencies, freelancers or subcontractors? 
Communication is an essential skill for marketers to master. If you've worked with copywriters, designers, photographers, developers or others to create and implement marketing campaigns, talk about your ability to be a team player and tap into the expertise of others. If you've worked at an agency, talk about your approach to client management, and how to discuss the needs of the client as well as managing budgets. 
What is the most effective way to increase traffic to a website?
This question should be fairly straight forward. The best way to answer would be to discuss building referral links and providing a positive user experience. You can briefly discuss why that's important and how you would do it.
How do you stay updated with the latest trends in digital marketing?
This is a question about self learning, so share where you breed knowledge from on a regular basis, whether it's podcasts, books, blogs, webinars or events. Digital marketing is such a fast-moving and developing area, so it's important that whether you are in an all-round marketing role, or something more niche like content marketing, that you are up to date with the latest trends, so that your campaigns with the best of them.
Tell me about one of your most effective campaigns. What made it so effective?
Consider your best campaigns before you head to an interview. You should remember the ins and outs, and ideally, figures that you deem successful from it, to allow the interviewer to gauge what you're capable of. Whether it was a campaign surrounding a national holiday, or a drip campaign that engaged users, or improved retention of clients, know the background so you can discuss the highlights clearly and effectively. 
What tools do you use to stay organised?
Organisational and task management skills are essential for skilled marketers. And with the digital world developing rapidly, there are now even more tools to help keep you organised so that you can perform at your best. Talk about the tools that allow you to work efficiently, whether it's a screenshotting tool like full page screen capture, online task boards like Trello, project management platforms like OneNote, or simple hacks like keeping essential tabs open in your browser. 
How important is it to have brand guidelines?
Every company has a brand – and it's essential that this brand is recognised by customers. Branding sets expectations, and it tells customers what to expect from your company. Uniformity is key for branding, so discuss why it's an essential part of all marketing campaigns, and why it makes a memorable impression on consumers. 
What is your approach to structuring a marketing budget?
This question can be answered in three main points, which you can go into more detail about if the employer prods. First, organise financial information about the company. Second, determine where you want to spend marketing funds, and finally, assess data to make appropriate changes. 
What do you know about SEO?
This is a very open ended question, so try to answer this in a structured way. E.g. What it is and best practice and your preferred method.
For example: Search engine optimisation is where you use keyword targeting to help your website rank on Google. These keywords are the strings of words a user inserts into a search engine query when trying to find particular information. Your content as a website must be built strategically around these keywords for admirable ranking by search engines. 
Can you explain the key areas where you can use keywords to optimise our site for ranking?
If you've worked on SEO before, this should be a fairly straightforward question. Keywords should be included within a URL, website title, meta tag, within the web page content, within the body text and in headlines. Including them in an image will also help too. 
How would you segment digital marketing?
This question is just to get a bit of background of the knowledge you have on digital marketing. It can typically be split into two areas: Inbound marketing and outbound marketing. Inbound marketing cuts across ebooks, social media marketing, webinars and all to improve the count of clicks a website (basically a responsive website) registers. Outbound marketing entails marketing activities like cold calling, email marketing, as well as placing ads.
Can you explain on-page and off-page optimisation?
On page optimization directly handles with the structure and content of a site whereas off page optimization boosts the search engine ranking by fetching external links to point back to it.
What should be the approach for an effective Pay Per Click campaign?
If you're new to Pay-Per-Click, you will need to present the following information:
Add more PPC keywords:

By adding more keywords that are relevant to your business, you can expand the reach of your pay per click

Split Ad groups:

By splitting up your ad groups into smaller and more relevant ad groups, you can improve click-through-rate (CTR)

Review costly PPC keywords:

Review expensive and under performing keywords

Refine landing page:

To align with individual search queries modify the content and call-to-action of your landing page

Add negative keywords:

To improve campaign relevancy and reduce wasted spend, add non-converting terms /negative keywords. ( When search with that keyword, it will not show your website/content)
Talk about how the following can provide a higher rate of conversion as opposed to a less tailored approach. 
What marketing tools do you find most useful?
Although this question could be similar to the previous 'What tools do you use to stay organised?', you can use this question to talk more about the tools that are beneficial to your niche. For example, digital content marketers might use websites like BuzzSumo to find relevant, recent and well performing content online. Tools like Keywords Everywhere allow you to see how popular keywords or phrases are on Google. Biteable can create simple videos, and social tools like Buffer help you to manage your social media schedule if you're working on different brands. Anything that helps make your day to day routine become more effective is worth mentioning.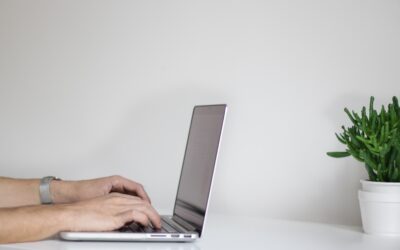 Simply Marketing Jobs and TopCV partnership Simply Marketing Jobs, the leading job board for the marketing industry, and TopCV, the world's leading CV‑writing service have partnered to support candidates in getting hired faster with a job-winning CV.  The...