The main job role of a Graphic Designer is to communicate all sorts of information and ideas through images and text. If you're the creative type then please read on as this could be the job role for you.
Becoming a Graphic Designer is no easy feat, especially if you want to make a career out of it. IT skills are extremely important as well as a natural flair and passion for drawing. The majority of professional graphic designers have a foundation degree, HND or degree in Graphic Design. Alternatively, they might have a qualification in a similar subject.
The Role
Understanding and providing management with costs and time for specific projects.

Choosing the most suitable style and techniques for a specific design.

Hitting deadlines is key.

Producing a final layout with exact specifications for typefaces, colours and letter size.

Be competent on specialist computer software.

Be able to quickly produce sketches or computer visuals to show the client.
Hours
Expect to work standard 9-5 hours. However, if working freelance working hours can differ dramatically depending on the number of clients. Many organisations have now begun to embrace flexible working, particularly within the marketing industry, so you could have the option to work more freely if you have a laptop. 
Salary for a graphic designer
According to our latest data collected from salaries advertised by recruiters, the average salary for a graphic designer is £28,031.91.
Graphic designers with little or no experience can expect to start on anything between £12,500 and £17,000 a year.
Experienced graphic designers can earn you anything from between £18,000 and £30,000 a year, with senior designers earning up to £60,000. This of course varies for part-time or full-time employment. Or you may be self-employed, so salaries can vary.
What training/development could I get?
Depending on where you work, training may be provided by your company, or you can invest in courses yourself to improve your graphic design skills. for example, if you are searching for a course on how to improve your Photoshop skills, they come widely available online. If you wanted to improve your skills via InDesign, these are also easy to find online. We would recommend looking at the reviews on each course before you buy, particularly if it's an online learning course. If you have worked for a company for a number of years, they may be willing to invest in developing your skills, particularly if they are outsourcing to an expensive marketing or graphic design agency. 
What skills should a graphic designer have?
A graphic designer may possess the following skills to be successful:
Creative
Innovative
Advanced IT skills
Drawing skills
Problem solving
Time management
Meet deadlines and work within a budget
Understand current styles and trends.
Take a look at the Graphic Design vacancies currently listed on Simply Marketing Jobs.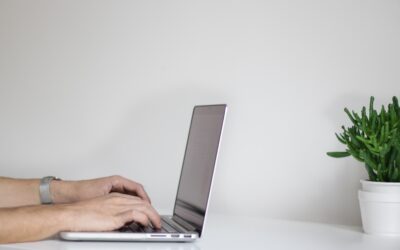 Simply Marketing Jobs and TopCV partnership Simply Marketing Jobs, the leading job board for the marketing industry, and TopCV, the world's leading CV‑writing service have partnered to support candidates in getting hired faster with a job-winning CV.  The...