The Office of National Statistics has released figures showing that those who work in marketing earn an average of £36,436  per year, which is in line with the UK average salary of £36,611 (which accounts for all employees in full-time work).
The report also showed the importance of where you work on your monthly paycheck – those working in London took home an average of £152 more per year than those working outside of it. This doesn't mean that you need to flock to the capital to find a good salary, however, as London also showed the slowest salary growth – getting overtaken by Scotland when it comes to long-term salary growth. 
Marketing salary by job role
Marketing is a huge and varied industry, with a myriad of niches from marketing analysts to web designers, PR professionals and social media managers.
Topping the marketing salary list (unsurprisingly) is Marketing Directors, who take home nearly double the national average (£80,411). What's interesting to note as well is that social media managers can earn almost the same as marketing directors, with their salary range going up to £75,000 according to the national careers service. This certainly seems like a job that you can grow with, too, as the starting salary is at mid-entry level (i.e. 1-3 years experience), and with earnings from roughly £23,000. Social media marketing, and the roles associated with this, have risen to prevalence in the last 10-15 years, with degrees being offered in digital marketing as well as accredited social media qualifications. 
For graphic designers, the average annual salary is £27,516 for a full-time role, which sits at roughly the same level as associate professionals (think managers) who earn £28,518. Slightly higher on the pay-earning scale are content writers, who earn £30,508 and PR professionals, taking home an average annual salary of £34,168.
Entry level marketing roles and junior marketing roles tend to start at around £18,000 per annum, with marketing assistants and marketing administrators (think content planners or social media administrators) earning £21,933 on average per year. Research executives start on around £20,000 – however as you progress in this role and gain experience you can see your salary grow to around £60,000 per year. The same is true for marketing managers, who can top out on an average of £55k, and digital marketers, who tend to start on £20k and can work their way up to around £50k. This career and salary progression is certainly what makes marketing a lucrative field to get into, especially considering it does not require a degree (although these are sometimes seen as an added bonus).
Male/female split in marketing and the gender pay gap
In marketing roles, women make up the majority of senior marketing professionals and associate professionals, with over 60% of the workforce at this level being women. However, the distribution drops slightly at director level, with women making up around 30% of the workforce. For marketing managers, the pay gap works in reverse for those working part-time, too, with women earning an average of 8.3% more than men. 
For graphic designers, the male/female split is 66% male, 34% female. The gender pay gap of 3.6% narrows slightly when it comes to part time work, with women earning £12.94 per hour to a man's £13.35 (a gap of 3.1%)
You can see the full breakdown of male and female salaries full-time for the marketing industry below:
| | | | |
| --- | --- | --- | --- |
| Job Role | Male Full Time | Female Full Time | Male and Female Full Time |
| Marketing Directors | £85,105 | £72,109 | £80,411 |
| Marketing associate professions | £29,799 | £27,784 | £28,518 |
| Web design and development professionals | £32,238 | £30,353 | £32,000 |
| Public Relations Professionals | Split unavailable | Split unavailable | £34,168 |
| Content Writers | Split unavailable | Split unavailable | £30,508 |
| Graphic Designers | £27,985 | £26,000 | £27,516 |
| Marketing administrators | Split unavailable | Split unavailable | £21,933 |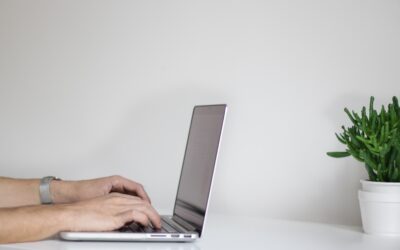 Simply Marketing Jobs and TopCV partnership Simply Marketing Jobs, the leading job board for the marketing industry, and TopCV, the world's leading CV‑writing service have partnered to support candidates in getting hired faster with a job-winning CV.  The...