A marketing manager is responsible for managing a company's marketing projects. Working as a marketing manager, you will likely have a team to manage, where you will oversee all promotional materials and marketing campaigns, and report on general activities of the team. You will typically report into the marketing director, or the CEO.
What does a marketing manager do?
Job responsibilities for a marketing manager will consist of:
Team management

Interviewing, hiring, and training new marketing staff

Managing budget for different areas of marketing and ensuring where this budget is allocated

Approving and overseeing the creative development of all marketing materials

Data analytics – reporting on overall activities of the marketing team

Communicating with senior management on various projects and activities

Tracking all marketing and sales data

Website management

Working closely with external agencies and assisting with new product/service launches

Adjusting marketing campaigns and strategies as needed in response to collected data and other feedback

PR and corporate communications

Copywriting

Project management
Skills
If you want to succeed in a marketing manager role, you should aim to develop the following skills:
Time and project management

Organisational skills

Customer/client service

Adaptability

Attention to detail

Budgeting

People management

Leadership skills

Public speaking

Research and analytical skills

Strong, creative outlook

Having a solid foundation of various areas within marketing e.g. email marketing, social media and PPC advertising, content marketing, events marketing, data analysis, product development, website development etc. 

Confident and dynamic personality
Find out more about what it's like to work as a marketing manager here. 
Qualifications
You don't necessarily need a degree to become a marketing manager, although most companies hiring for marketing roles will request that you have one in either marketing, business, or a similar area. 
Mostly though, to be considered for a marketing manager jobs you will be required to have a significant amount of experience under your belt, a solid understanding of each area of marketing that you will be required to management, and leadership skills/qualifications if you will be managing a team of people. You will need to be able to show that any projects you've worked on have proved successful for your business/clients – this will go down very well when interviewing for jobs. 
There are plenty of marketing courses you can take to improve your chances of becoming a marketing manager, so of which are deemed more prestigious and valuable to recruiters, like any CIM marketing qualifications – these are highly favoured.
Work environment
You will mostly be based in an office, although depending on your commitments and the focus of your organisation e.g. whether you're an in-house marketer or you work for an agency, you might be out visiting clients from time to time, or attending events if this is where your focus lies. 
Salary
Our data indicates that the average salary for a marketing manager in the UK in 2018 was £45,380.15. Starting salaries might range from £26,000 – £30,000.
Career path
After developing significant experience within a marketing manager role, you may start to consider roles as a marketing director or business developer. You might even look into starting your own agency to lend your expertise out to clients.
Find out what it's like to work as a marketing director here.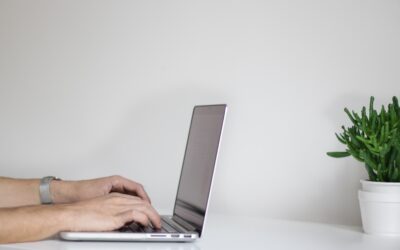 Simply Marketing Jobs and TopCV partnership Simply Marketing Jobs, the leading job board for the marketing industry, and TopCV, the world's leading CV‑writing service have partnered to support candidates in getting hired faster with a job-winning CV.  The...