Marketing is highly competitive, and your best weapon is a sharp CV if you want to land a top role. Your CV is your shop window to showcase potential employers your core skills, talents and knowledge. As such, you want your CV to give recruiters a picture of exactly who you are, what you can offer their business, and ultimately why you'd make a great addition to the company. So, when applying for marketing roles, it pays to invest plenty of time and effort into the creation of your CV, and ensure it gets in front of decision makers.
Do your research
One of the most important tasks you can do is to research your target roles before you start writing your CV. Job hunting is a fast-moving, competitive world and to make you stand out above other competitors trying to advance in their marketing career, you'll need to demonstrate your technological and digital savvy as well as your marketing credentials and industry experience. Browse through plenty of relevant job adverts and make a list of the most in-demand candidate requirements. This will give you a huge head start on creating an attractive CV.
Lead with a powerful CV profile
You have a short window of just a few seconds to hook recruiters when they open your CV, so make them count. Your CV profile is an introductory paragraph at the very top of your CV, which aims to provide a sales-pitch of your most suitable attributes to grab readers' attention. This should immediately demonstrate your marketing knowledge, hard skills and the types organisations you have worked for. If you endeavour to reflect plenty of the candidate requirements from your research here in the profile, you will ensure that your CV creates a big first impression.
Highlight knowledge and skills
Put yourself in the shoes of a recruiter or potential employer and try to imagine what it is they're looking for and what will make you stand out head and shoulders above other candidates. Is it your specialist knowledge within email marketing? Or perhaps working within the financial sector? And if you have impressive credentials e.g. CIM qualification, then you should aim to highlight them throughout the CV.
Have you gained a higher level qualification in a particular specialist area which would be invaluable to your target employers? Make sure you tailor your CV to match the employer you are targeting. Highlight your relevant experience in this area. Candidates often forget to add key experience which could be relevant to potential employers.
Prove your impact
Recruitment is a risk for employers – it's an expensive process and it is important that you prove your worth from the get-go. This will give your next employer confidence that they've made the right choice in shortlisting you by proving your value as an employee. Rather than just listing your responsibilities, demonstrate the impact you made by including quantified results. Within your work history, demonstrate areas where you have improved processes, generated revenue or helped a group of clients to resolve issues. Adding any achievement where you have made an impact on your employer or clients will prove that you provide a good return on investment as a candidate.
Harness the power of LinkedIn
LinkedIn is an invaluable resource for job hunters, allowing you direct access to a wide range of recruiters, marketing employers and opportunities. Once you have written your CV, use the contents to update your LinkedIn profile and start connecting with relevant professionals within your niche. The more radars you get yourself, the more chance you will have of picking up meetings, interviews, and ultimately job offers.
A well-written CV that is tailored to your target roles, combined with a varied and proactive approach to job hunting will land you plenty of job interviews. Always remember to write a tailored cover letter when applying for roles, and try to build strong relationships with recruiters and hiring managers.
Andrew Fennell is a former recruiter and founder of StandOut CV, a leading advice centre for CV writing and job search. Andrew contributes careers advice to a number of sites including The Guardian, Business Insider and CV Library.
See the latest jobs from Simply Marketing Jobs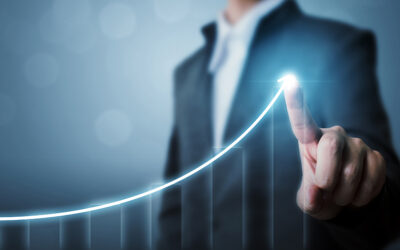 If you are eager to progress your marketing career and know that it's time to put some work in to make it happen, we have five professional growth strategies that are certain to get you off to a flying start: 1) Get Organized It is time to make some plans....