Here's your latest weekly roundup of the news that matters in marketing.
Mastercard CMO Raja Rajamannar warns the there are very few marketers out there with both creative and financial experience, putting their roles at risk. M&S have set up a data academy to turn more than 1,000 staff into data scientists, Amazon secures £600m public sector supply deal, Thomas Cook will stop selling tickets to SeaWorld, Florida, and Lidl reportedly plans to build 3,000 homes and a school.
Mastercard on the 'existential crisis' facing CMOs and how it can be fixed: The CMO of Mastercard discusses why he believes the 'existential crisis' has been caused by the democratisation of tools and techniques.
"The small companies are able to effectively compete against the large companies, which is brilliant, it puts everyone on their toes and innovation grows in leaps and bounds. But that puts a lot of pressure on the big companies because the competition is a lot more intense.
"Large companies, and particularly CEOs and CFOs, are saying, 'we are spending hundreds of millions of dollars on marketing, what am I getting in return?'."
M&S to train over 1,000 staff in digital-first initiative: Marks & Spencer moves towards the transition of becoming a digital-first business, launching a brand new skills initiative for staff to create "the most data-literate leadership team in retail".
Amazon to start supplying public sector in £600m deal: The first time a deal like this has ever taken place in the UK, the giant's new dedicated site will be run through its business division and replace a more complex system which originally featured dozens of different suppliers.
As part of the 5-year deal with Yorkshire Purchasing Organisation (YPO), Amazon will be able to supply everything from staplers to plasters to the public sector, including schools, emergency services, local government and social care.
Thomas Cook to stop selling tickets to SeaWorld amid animal welfare issues: The travel giant made the call after 90% of its customers revealed their concerns about animal welfare at the organisation. It is expected that the firm will cease selling the tickets to the two parks as of next summer.
Lidl to build 3,000 new homes to accommodate new London-based stores: The German retailer has toyed with developments involving housing over the last decade but has so far bui9lt just 335 homes. It now wants to increase its involvement in mixed-use schemes to include offices, hotels, student accommodation and flats.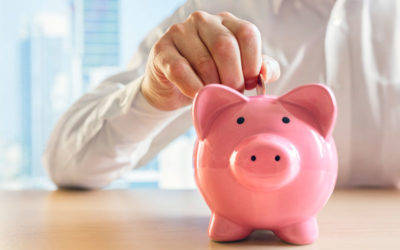 Recent data compiled by Simply Marketing Jobs shows the highest paid jobs within the marketing industry. This article provides a breakdown of these jobs, the average salaries for marketing roles on offer and what they entail. If you are looking to progress your career...