The marketing industry is often considered to lean towards a female orientation but how does this translate in terms of numbers? Are more women working in the sector than men? And which gender seems to be more successful in landing the top jobs within the industry?
Which gender is more active in their search for marketing roles?
Based on data compiled in the Simply Marketing Jobs' 2018-19 annual report we can compare which genders are browsing each job category to gain an insight on who is actively looking to pursue a career in the industry. Here is an example of some of the roles we looked at: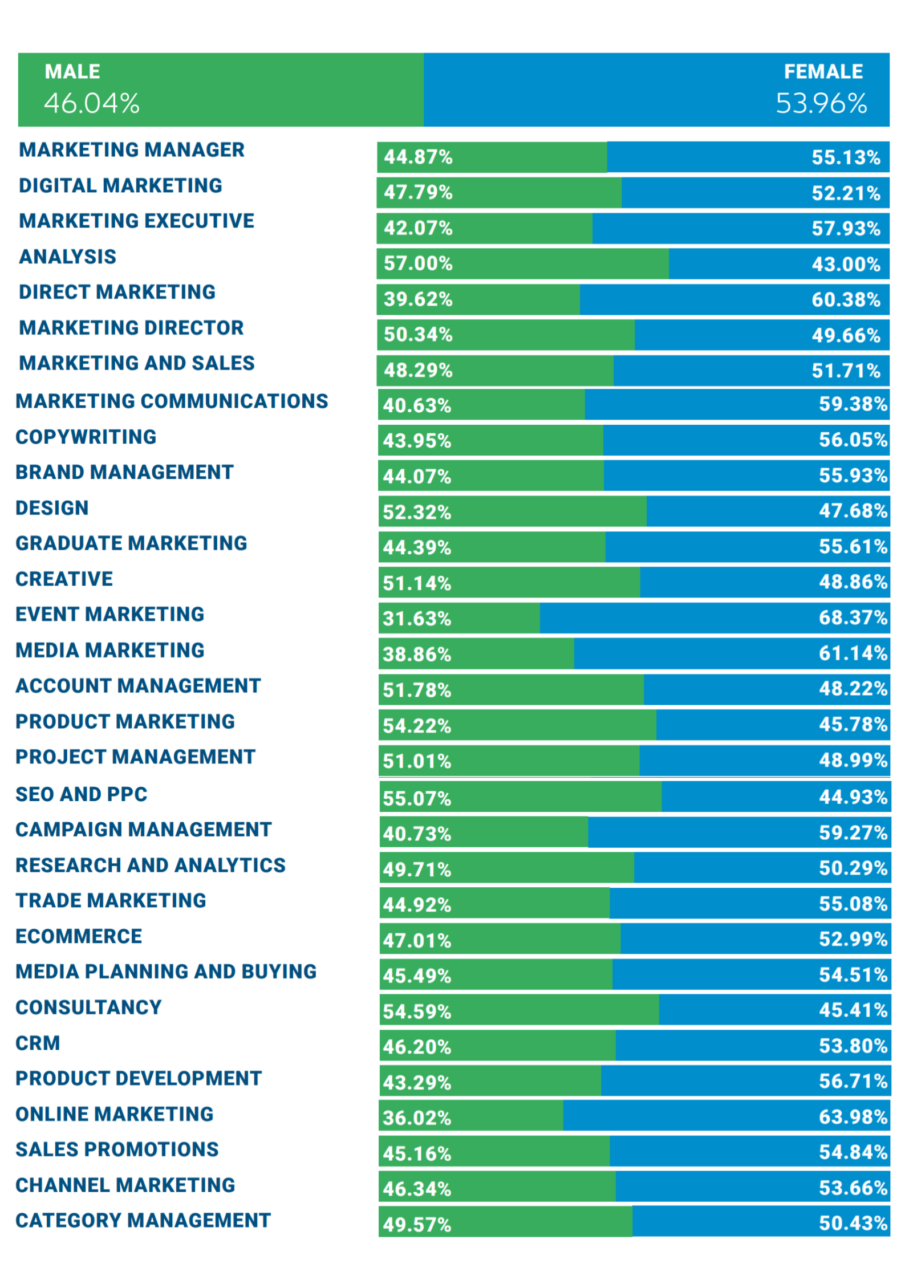 In this article, we will look at the following roles:
⦁ Marketing Director
⦁ Marketing Manager
⦁ Marketing & Sales
⦁ Digital Marketer
⦁ Marketing Analyst
⦁ Marketing Assistant
⦁ SEO & PPC
Marketing Director vacancies see one of the most even splits in terms of which genders are looking at the role, with 50.34% of the job seekers being male and 49.66% female. As one of the top roles within the marketing industry it is unsurprising that both genders are actively applying for an interview.
Marketing Manager jobs clearly interest more women based on our figures, with 55.13% of female job seekers looking at management roles over men (44.87%). This suggests that women are more keen to progress to a managerial or supervisory role compared to their male counterparts.
Marketing & Sales roles interest both male and female job seekers, although slightly leans towards female applicants (51.71%), compared to male (48.29%).
Digital Marketing roles attract much more interest from female job seekers based on our data, with 60.38% of female browsers, compared to 39.62% male. As a more creative role, in terms of devising campaigns and using a range of media, could this support the theory that women are better at multitasking?
Analyst roles were viewed more by male job seekers than females (57% male and 43% female), while marketing assistant roles were searched more by women, 62.69% and just 37.31% male.
Finally, SEO & PPC roles, again, a more analytical role seemed to be more favoured by men in terms of a potential career choice, with 55.07% of job seekers looking at these roles being male.
Are more women employed in the industry than men?
Based on the statistics above it would be acceptable to think that more women are employed within the marketing sector than men but is this true?
According to the Gender in Marketing Report compiled by axonn.co.uk in 2017, women are more likely to hold a management position, while director and CEO roles were dominated by men. In 2015, females edged the 'manager' and 'head of' roles by 46% vs 40%, however, men were twice as likely to be a director and four times as likely to be a CEO or MD.
Since 2015, these numbers have improved slightly in favour of women but the difference is still quite significant. In 2017, women were still more likely to be in a management or 'head of' role than men. Director roles were much more even, with only 4% more men in these roles than women, while a man was twice as likely to be a CEO or MD, halving from two years prior.
According to the 2015 report women were also more prominent in roles relating to design, content and strategy than men but in the 2017 report this was reversed. The amount of women in assistant, coordinator and executive roles was around double that of men, however, this became much more even two years later.
The report also shows that it is more common amongst women to rise to manager or 'head of' level and not to progress any further, possibly suggesting an industry bias towards men for the highest paying roles, or possibly a lack of self belief amongst some women.
Differences in working habits between men and women
More and more marketers are taking advantage of flexible working opportunities within the industry and research shows obvious trends amongst men and women in terms of their working preferences. Women are almost four times as likely to work part time, while men are more likely to opt to work from home than women.
Surveys also show that mothers may be at a bigger disadvantage than fathers in terms of their marketing career, as mums are three times more likely to say parenthood has affected their careers negatively. It is also thought that this fact may skew the figures in terms of the amount of women working in CEO or MD roles as many mothers want flexibility when starting a family.
Want to see the full breakdown of roles? Get the full report here: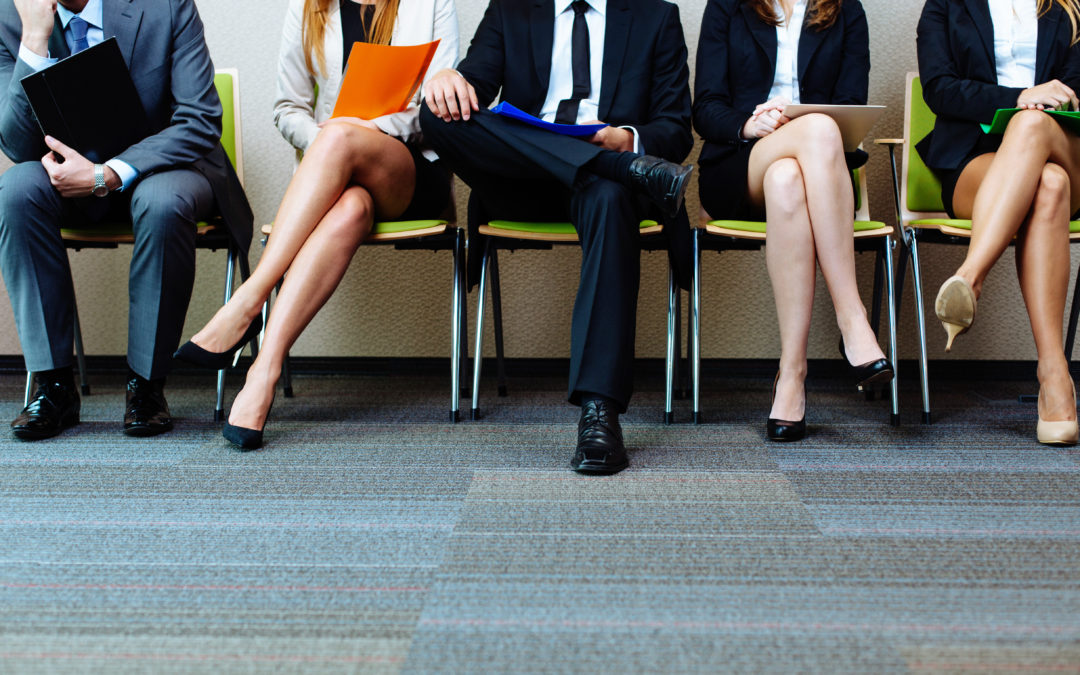 So the job sounds great, but everything else seems wrong. There are a number of realistic factors that help jobseekers to identify if a potential role is the right fit or not. The role could be perfect, but it could be miles away from family and friends,...