It's hard to stay level headed when you are searching for a new opportunity. Sometimes, excitement comes before concern. When it boils down to it, there are a number of realistic factors that help you to identify if a potential role is the right fit.
Whether you are a graduate (congratulations), or you are an experienced professional looking for your next challenge, your personal circumstances mean that different factors take precedence over others.
We surveyed jobseekers in the marketing industry, and asked them the following questions:
What's your motivation for looking for a new job?
What benefits do you look for most when looking for a job?
What's the most important factor when looking for a new job?
How far would you be willing to travel for a new job?
When asked about their motivation to find a new job, 50% of the marketing professionals surveyed said they were looking for a new challenge.
17% said they wanted to earn more money, and 13% said they were looking for somewhere closer to home. 10% said they were searching for a more senior role, while 10% said 'other'.
We also asked what benefits jobseekers looked for in a new role.
42% said they looked for flexible working. 15% said they found healthcare to be the best benefit a company could offer, while 11% said pensions were more important to them.
7% of jobseekers said life insurance was a benefit they look for, and 6% said that car parking was essential. Other benefits mentioned included childcare vouchers, a cycle to work scheme and a gym membership. 
When asked what the most important factor was when searching for a new job, 50% of marketing professionals said that salary was crucial.
32% of jobseekers said that location was also important. Other factors included benefits (5%) and 18% stated 'other', including things like the feel of the company, type of company, what sort of position it was e.g. full-time, part-time, and how passionate they were about the role.
We also asked how far jobseekers would be willing to travel for a new role.
47% said that they would be prepared to travel 5-30 miles for a new role, while 32% said they would be happy to relocate for a job they felt was attractive enough. 16% said they were happy to travel 30-50 miles for the right job, and 4% said they preferred to travel only up to 5 miles. 1% of those surveyed said 'other'.
See the latest jobs from Simply Marketing Jobs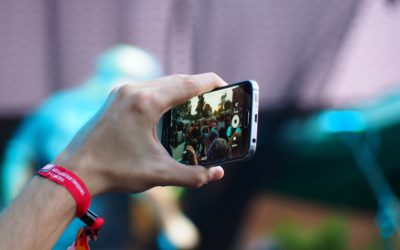 Today, anyone can make a video and everyone can share it. So creating an online viral phenomenon is easy, right? Well, not quite. Despite the endless stream of overnight successes, only 1.2% of videos on Facebook actually go viral. So how do we at...