This is your weekly roundup of the news that matters most.
In the news this week, Dentsu Aegis recorded that just 25% of UK marketers see innovation as one of their top 3 priorities, Facebook finally looks to monetize WhatsApp, Volkswagen's latest ad is banned for "encouraging irresponsible driving", Mars pulls its advertising from YouTube, and Wonga has been saved from insolvency.
UK marketers are falling behind on innovation: According to Dentsu Aegis, just 25% of UK marketers see innovation as one of their top priorities. This is far behind international figures, at 35% and the US, at 45%.
Facebook makes plans to monetize WhatsApp: With revenue growth slowing at Facebook, WhatsApp will make money by charging companies between 0.3p and 7p per message to advertise ads within the 'Status' feature. It will also launch a new ad format that will let users know they can message companies using the app, depending on the country the user is in. Ads to promote WhatsApp will start to appear on Facebook and other sites.
VW ad banned for encouraging "irresponsible" driving: Volkswagen found itself on the wrong side of the code when an ad created to promote its cars' safety features was banned for "encouraging irresponsible driving".
The Advertising Standards Regulator deemed the ad exaggerated the effectiveness of its safety systems and encourage irresponsible driving.
Mars pulls advertising from YouTube: Mars has pulled its advertising from YouTube after one of them was shown before a video about drill rap music. According to the BBC, a spokeswoman for Mars said: "It is unacceptable and disappointing to see one of our brands advertised alongside this video content.
"This clearly breaches our brand safety guidelines and Mars adverts should never run alongside such content.
"We have taken the action to remove all our online advertising on YouTube and can confirm we are working with Google and our media buying agencies to understand what went wrong.
"Until we have confidence that appropriate safeguards are in place, we will not advertise on YouTube."
Wonga saved from insolvency: An emergency £10m cash injection from a consortium of tech investors has saved Wongo from bankruptcy. The company has been loss-making over the last few years after new regulatory hurdles were introduced, including a cap on the cost of short-term loans.
Click the links above to read more new from last week.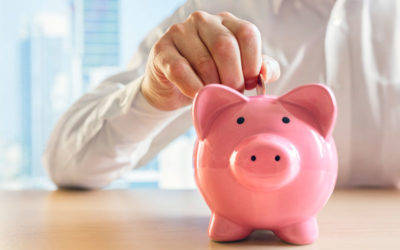 Recent data compiled by Simply Marketing Jobs shows the highest paid jobs within the marketing industry. This article provides a breakdown of these jobs, the average salaries for marketing roles on offer and what they entail. If you are looking to progress your career...