Each week, we'll be rounding up the biggest news stories in the marketing world.
This week, the biggest news revolves around Netflix's shares plummeting, the PM responds to Airbus' threat in the aerospace industry, M&S makes plans to cut more jobs, Mazda signs a huge deal with Film4 and Unilever begins talks with shareholders over HQ move. Read on to find out more.
Netflix shares plunge as subscriber growth rate stalls: shares were down 14% on Monday after Netflix reported that subscriber growth in the second quarter was the same as in 2017.
Subscriber amount was one million less than the previously forecasted 5.2 million.
Theresa May promises extra investment in aerospace industry in response to Airbus' threat: The PM plans to promise aviation bosses that she will secure millions of aviation jobs and strengthen Britain's position as a leading aerospace nation. She is expected at the Farnborough Airshow this week.
M&S prepare to make yet more cuts to jobs: In response to the increase in online shopping, Marks & Spencer are preparing to make more redundancies, following a review of the company's set-up.
Mazda signs deal with Film4: As part of Mazda's sponsorship of the 9pm film on film4, the 'Together is a wonderful place to be' is set to run this week. Building on Mazda's 'Drive Together' campaign, the new ident films are based on the theme of memorable journeys shared with family and friends.    
Unilever opens talks with dove-maker over HQ shift: Unilever is looking to discuss the unification of the company's legal structure into a single entity based in the Netherlands.
See the latest jobs from Simply Marketing Jobs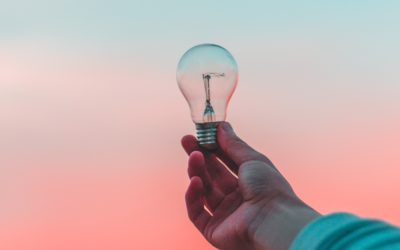 2020 is here, and every year experts of various industries will highlight the trends they think are to come over the next 12 months. Below, we've put together some of the most interesting trends highlighted by established marketers across the world, so you...