Once a person has graduated with a marketing-related degree it can be difficult to decide where to go next. In such a varied and ever-changing industry there are a number of paths a graduate can go down when applying for their first job in marketing.
With experience a person working in marketing can grow their skill set and knowledge base so they are able to pursue other areas of marketing, apply for senior positions or specialise in a certain field.
This article looks at the options open to a marketing professional and explores potential career paths.
Example of a typical marketing career path
Marketing assistant > Marketing Executive > Senior Marketing Executive > Marketing Manager >  Chief Marketing Officer/Director
Sectors you could tackle for your marketing career
The above shows the typical route you'll take in terms of positions as you progress in your marketing career, but what about the different areas you can specialise in? There are a various amount of marketing disciplines you can choose to specialise in for your career, like:
Pay Per Click
Advertising
Events
Social media
Content marketing
Digital marketing
Email marketing
Search Engine Optimisation
Entry-level jobs
Entry level jobs in marketing generally require a university degree in a relevant discipline but some media firms also take on school and college leavers as apprentices.
Entry level jobs can include:
SEO Executive
Social Media Coordinator
Graduate Marketing Assistant
Graduate Pay Per Click Executive
Account or Project Manager
Events Coordinator
Content Marketing Assistant
Link Builder
PR
Branding
Product
Day-to-day tasks for entry level marketing professionals can vary depending on the projects a person is working on, or the size of the marketing team. Duties can include; research, customer relations, analysis & compiling reports, assisting senior team members, planning & managing small campaigns and administrative tasks.
Marketers can gain more responsibility and take on more tasks once they gain experience and show competence. This can result in a more involved role in the creative process – attending meetings, presenting analysis & reports and proposing ideas for campaigns.
Successful marketers who show strong leadership skills and have a good track record in terms of results can then consider applying for a managerial or senior role.
Managers and senior marketers
Senior Marketing and Managerial roles can include:
PR Manager
PR Account Manager
Advertising Manager
Promotions Manager
Social Media Manager
Branding Manager
PPC Manager
SEO Manager
Senior Marketing Executive
Marketing Team Leader
Marketing Manager
Marketing professionals typically need three to four years of experience before they can be considered for a senior role. The average salary for a marketing manager in the UK is £33,407 with the highest paid jobs located in London and large international firms such as Amazon & Unilever, for example.
This is the obvious next step for people who have a number of years working within the marketing sector. Managers are responsible for creating marketing strategies, liaising with other departments and organising the marketing team. Marketing managers are also required to motivate their staff by setting targets and providing one-on-one mentoring.
In addition to this, managers and senior staff will be involved in the recruitment of new staff and may be required to fire under-performing team members, or hand out promotions.
Marketing director
At the higher end of the payscale you have marketing directors, in this role a person is responsible for developing the overall marketing strategy, assessing results and making adjustments if necessary.
Director roles can include:
Director of Marketing
Head of Marketing
Director of Marketing Research
Director of Media
Director of Advertising
Director of PR
Director of Marketing Analytics
Research, analytics and reports are passed up to the director who then uses this data to develop an overall strategy, make amends to existing campaigns and assess whether targets are being met. Directors need to keep a close eye on competitors and be aware of latest trends and technologies to ensure the marketing department is working to its optimal capacity.
Directors are responsible for establishing the company brand and ethos, while ensuring the success of all marketing activities.
Chief marketing officer
Successful directors may be offered the opportunity to become a partner of the firm, responsible for the long term future of the company, providing leadership and dealing with finances. Partners report and liaise with the CEO directly and the company's return on investment falls directly on them.
Partners must work across all areas of the company, not just marketing and is usually responsible for the hiring and firing of senior employees. This role brings with it numerous pressures and targets but also commands a very lucrative salary.
Freelance
If you don't see your long term future working for a marketing agency then becoming a freelance marketer could be for you. However, life as a freelancer can be tough, ensuring a constant flow of clients to make ends meets with usually heavy workloads. The positive side to becoming a freelancer is being able to work on projects that interest you, setting your own hours and specialising in your favoured area of marketing.
We hope this outline of a marketing career path has been useful to you, if you are currently seeking vacancies in the marketing industry then browse the latest jobs at www.simplymarketingjobs.co.uk.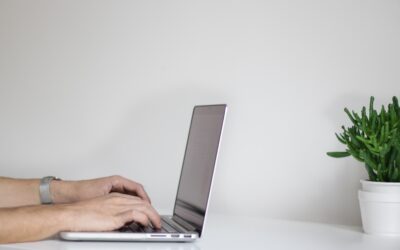 Simply Marketing Jobs and TopCV partnership Simply Marketing Jobs, the leading job board for the marketing industry, and TopCV, the world's leading CV‑writing service have partnered to support candidates in getting hired faster with a job-winning CV.  The...