Simply Jobs Boards has appointed Georgia Cox as the new Advertising Agency Sales Manager.
Formerly a National Account Manager of StepStone, home to generic job boards such as Total Jobs and Jobsite.co.uk, Georgia will head up the sales strategy alongside the current Head of Sales Operations, Hannah Tillotson.
Ian Partington, Chief Executive of Simply Jobs Boards, said: "We're delighted to welcome Georgia to Simply and I'm confident she will have a big part to play in continuing to drive the business forward. After recently celebrating our 15th anniversary as a business, I think it shows that our thirst to work towards bigger and better things is still evident ."
This year has seen a number of developments for the group of niche job boards including; industry leading innovative product updates and launches; new industry partnerships with the likes of Yorkshire Law Society, AM Online, MEBAA and many more; and most recently a nomination for the National Online Recruitment Award (NORA) in the Best Specialist Job Board Category.
When asked about the switch from StepStone to Simply Jobs Boards, Georgia said: "For me this is about working with a niche and dynamic organisation. In the past I've worked with clients such as McLaren, BMW, Lidl and Tesco, so I'm excited to work with new clients as well the existing client base at Simply."
About Simply Jobs Boards
Simply Jobs Boards, is the largest group of niche boards in the UK. Our main aim is to help job seekers in skilled areas find the career of their dreams by connecting them to employers who are looking for a cost effective and quality recruitment solution.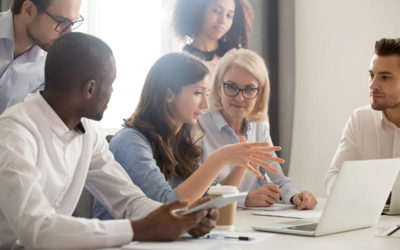 The marketing industry is often considered to lean towards a female orientation but how does this translate in terms of numbers? Are more women working in the sector than men? And which gender seems to be more successful in landing the top jobs within the industry?...