A marketing executive is responsible for promoting a company or product and generating leads using various methods. Most MEs specialise in a particular field, whether it is digital marketing, pay per click advertising or events promotion. However, successful marketers can work across different channels and be capable of implementing a range of marketing strategies.
Most companies have a marketing department which means both public sector and private opportunities are available.
Marketing executive duties
Marketing executives or coordinators will typically be expected to complete the following tasks:
Raise awareness of the company and its brand.
Reach target audiences to generate leads.
Development and retention of customer relationships.
Help create marketing plans and campaigns, both direct and indirect.
Research advertising and marketing opportunities.
Conduct market research and competitor analysis.
Provide support to the marketing manager.
Work alongside creative departments or agencies to develop marketing materials.
Liaise with printers and distributors.
Write and proofread copy, both online and print.
Help produce interactive media such as videos and infographics.
Manage social media accounts for promotional and audience engagement purposes.
Monitor and analyse marketing activity and produce reports for the manager.
Attend marketing events.
Maintain marketing databases.
Find out more about the role of a marketing executive here.
What skills do you need?
Strong interpersonal and communication skills.
Comfortable dealing with customers, whether it be in person, via email or on the phone.
Business savvy and commercially aware.
A creative personality.
Team player.
Capable of creating marketing strategies.
A high standard of written English to produce engaging copy.
Strong attention to detail.
Analytical in order to produce detailed reports.
Be flexible and able to combine different marketing techniques.
Able to work under pressure.
A knowledge of social media and search engines.
Comfortable with a range of IT software.
Good numeracy skills.
A persuasive personality and a history in sales can also be advantageous when working in marketing. Knowing a second language can also strengthen your CV when applying for roles at multinational companies.
Required qualifications and experience
Not all marketing positions require a degree but most entry-level jobs will only consider applicants with a university degree in a relevant field. Applicable degrees can include; digital marketing, advertising, business management, communications, IT related studies, psychology and journalism. Applicants with a postgraduate degree in marketing will also be extremely desirable.
Recruiters will also look for candidates with a personal interest and extensive knowledge of online practices and digital marketing techniques.
School and college leavers can search for companies which offer a marketing apprenticeship but it is likely these opportunities will be in high demand. Apprenticeships are available at both intermediate and advanced levels.
An individual can also study for qualifications offered by the Chartered Institute of Marketing.
In addition to professional and university qualifications, employers will look for applicants with practical work experience. This can include sandwich years, summer internships, work placements, shadowing and volunteering.
Attending marketing and networking events can also be beneficial, allowing you to meet and impress recruiters & marketing professionals.
The first step on the marketing ladder is generally as a marketing assistant or junior marketing assistant, in these roles a graduate can gain valuable experience and skills to progress to more senior roles.
Working Conditions
Typical working hours are 9am-5pm, Monday to Friday, however, marketing executives may be required to work overtime to meet deadlines or to provide assistance during the launch of a product or promotional campaign. They may also be required to attend events or training courses at weekends.
Some firms also offer part-time positions and short term contracts.
Work will generally be completed in an office but marketing staff may be required to conduct client & customer visits, attend conferences, participate in networking events and promotions/ exhibitions.
Marketing environments can be fast-paced and pressurised in order to meet tight deadlines.
Many marketing firms can be found in larger cities such as London, Birmingham and Manchester so relocation or a lengthy commute is possible.
Experienced marketers can also take on freelance work, or become self-employed.
Salary
Marketing Assistants can expect a starting salary of around £18,000-£22,000, whereas marketing executive salaries range between £20,000-£30,000. Senior marketers with five years of experience can command salaries of up to £45,000 a year.
The highest paid jobs can be found in London and at large-scale international firms.
Career Progression
Most training and development is done 'on the job' but larger firms may have their own training schemes and require staff to attend training courses. It is important to keep up to date with the latest trends, technologies and software changes; this can be achieved by regular research, attending networking events and completing online courses.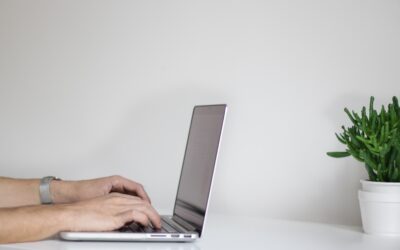 Simply Marketing Jobs and TopCV partnership Simply Marketing Jobs, the leading job board for the marketing industry, and TopCV, the world's leading CV‑writing service have partnered to support candidates in getting hired faster with a job-winning CV.  The...