Marketing assistants typically support marketing managers and executives on different projects. They are also expected to contribute to marketing strategies and campaigns. The role of a marketing assistant can be varied, working across a range of different mediums and moving from project to project.
This article outlines the job description of a marketing assistant, from general duties to expected salary.
What does a marketing assistant do?
Marketing assistants complete a wide range of tasks and one working day can be completely different from another. Below are a list of duties a marketing assistant may be responsible for:
General administrative tasks to ensure projects are well coordinated and correspondence with clients is prompt and accurate.
Provide support to marketing executives and managers to assist with projects and campaigns.
Conduct market research and analysis of competitors and target audiences.
On-going research of the latest marketing practices and technologies.
Analyse marketing campaigns and collate results to be passed up to the manager.
Update spreadsheets with a range of information regarding the marketing performance of individual campaigns and projects to identify trends and use for future reference.
Assist in organising promotional events and attending conferences.
Prepare and deliver presentations to clients and company management.
Manage and create online content for the company website.
Manage social media accounts and interact with customers.
Create and design marketing content for print.
Communicate directly with clients, other departments within the company and external resource providers.
Working Conditions
A marketing assistant's typical working hours will be 9am-5pm, Monday to Friday, however overtime may be required if the team needs to meet a tight deadline or a campaign needs urgent attention. Marketing assistants may also need to work some weekends for events or to help launch a product. Some training courses may also take place outside normal working hours.
Some companies also employ marketing assistants on a temporary or part-time basis, for example, covering for maternity leave or working as a summer intern.
Work will typically be completed in a normal office environment but assistants may also need to accompany managers and executives on client meetings. They may also need to participate in networking events and marketing conferences,
Marketing agencies can sometimes be stressful environments with a lot of pressure placed on employees to get results and meet strict deadlines. A lot of marketing professionals may be required to commute on a daily basis with most agencies located in large cities, this could add to the stressful nature of the job.
Most companies across all sectors also employ in-house marketing staff which can sometimes be more cost effective than using the services of an agency.
Working from home is also a possibility when working within marketing due to advancements in cloud technology and the opportunity to work remotely, with only a wi-fi connection, a laptop and a mobile phone required.
Many marketers also take on freelance work and eventually become self-employed, this also gives some people the opportunity to travel while working which is known as being a 'digital nomad'.
What skills do you need?
Marketing assistants will be required to have the following skills:
Must be confident, with strong communication skills, both verbal and written.
Must be organised and able to juggle numerous projects and campaigns at once.
Must be commercially aware and be able to look at projects from a business perspective.
Must be adaptable and capable of working across a number of different sectors.
Must be creative and able to identify new & innovative strategies.
Must be able to work within a team.
Must have strong numerical skills in order to analyse data and identify trends.
Must have strong IT skills to present findings, create proposals and manage data.
Required qualifications
Marketing assistants do not always require a university degree to gain employment but a qualification in a relevant discipline is extremely advantageous. As well as specific marketing degrees, applicants who have graduated in subjects such as maths, business and journalism may be also be desirable to employers.
Marketing companies offer numerous apprenticeships to school and college leavers but demand for these opportunities will be high, so only individuals with good GCSEs and A-level results are likely to be considered.
A person can significantly strengthen their application if they have completed an internship, either paid or unpaid, certain companies also allow certain individuals to volunteer a couple of days a week so they can gain experience in the industry and learn the inner workings of a marketing agency.
Salary
According to the website payscale, the average salary of a marketing assistant in the United Kingdom is £18,812. As with most professions in the UK, salaries can differ depending on location, with the higher wages found in and around London.
At Simply Marketing Jobs, however, the average salary for a marketing assistant, advertised by recruiters on our site in 2018, was £24,094.91.
Career Progression
Most marketing agencies provide on-going training to their staff and pay for their marketing assistants to attend training days or to complete online courses. Experienced marketing assistants can eventually work their way towards becoming a marketing assistant or eventually a manager or project coordinator.
Marketing assistants should also try to stay ahead of the latest trends and technology by completing research in their own time. It is also advised to complete google certifications to stay on top of any search engine algorithm changes, certified marketers also make themselves more desirable to recruiters.
For a more in-depth look at a typical marketing career path, take a look at our recent article here.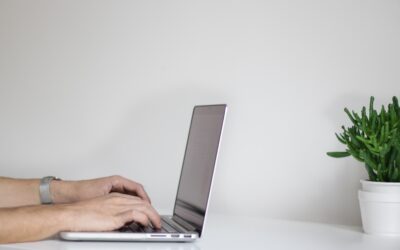 Simply Marketing Jobs and TopCV partnership Simply Marketing Jobs, the leading job board for the marketing industry, and TopCV, the world's leading CV‑writing service have partnered to support candidates in getting hired faster with a job-winning CV.  The...