When compared to traditional marketing, digital marketing encompasses a range of activities which provides an increased level of customer engagement. Over the years, brands have turned to digital marketing to interact with their target audience – reaching thousands and even millions through a series of unique tailored content. Marketing essentially drives a company as it looks at ways in which products and services can effectively reach customers through the online space, all while upholding a brand's key values.
The team at Feel Good Contacts focus on all aspects of digital marketing including SEO, Content Writing, Social Media (paid and organic), Email Marketing, Digital PR as well as PPC. Feel Good Contacts is one of the UK's top online retailers for contact lenses and eye care products with a hard-working and diverse marketing team. 
We speak to a few members of the marketing team who share their advice and opinions on why they enjoy their roles. 
Why do you love working in marketing, what attracted you to it?
Louisa Brooks, Email Marketing Manager, says: "I fell into it while working as an illustrator & designer in a marketing company. I then started working in email marketing (as a designer and developer) and eventually got more and more sucked into the planning and strategy behind email marketing which I find incredibly interesting and rewarding."
Amanda Wallace, Content and SEO Assistant, expresses: "I love working in marketing because I love creating. The initial attraction for me was the opportunity to write and edit which are two of the things I love the most."
Jannah, Head of Content and SEO, states: "In marketing, what particularly intrigues me is that any item or object can become part of a story that helps a potential customer relate to that brand. Marketing is essentially a form of storytelling, and I enjoy finding ways of creating a story via a product that connects with people."
 What do you enjoy the most about your role? 
"The role I'm in now is great because I'm involved with every aspect of email marketing; planning, designing, writing, testing, analysis and the customer experience," explains Louisa. "I love all of this because I can see individual projects from start to finish and see how they grow and advance the channel." 
Marketing also comes with a great deal of creativity, Jannah, states "I enjoy the flexibility we can have with content; I thoroughly enjoy that. For example, when coming up with content for blogs we can play around a bit with what's currently trending in the media – it can be something as trivial as Love Island!"
In agreement with Jannah, Amanda says, "I love the creativity in marketing, I'm passionate about content because it's a way of speaking to your audience, to inform them, entertain them or sometimes just to make them laugh."
How can future marketers settle into their career? 
Amanda explains the importance of honing into the skillset you currently have and developing it further. "There are a lot of opportunities here for people that have a variety of skill sets. My advice would be to find which area of marketing you like best and learn as much about it as possible. There are a lot of free courses online, as well as blog posts and video content on all areas of marketing. You could also look at doing some internships to gain more experience."
Jannah also offers some useful advice, "stay on top of the game by learning techniques. Ensure you have the fundamental basics as having a firm foundation in marketing is vital, everything else will come into play. It's not worth trying to keep up with all the new updates without a foundation."
In conclusion, Louisa shares practical words of encouragement, "if you're interested in people and the way they think, act and behave in certain situations then you'll enjoy marketing immensely. It's one of the few jobs where you're involved in many different avenues and can be creative yet still see real physical differences as a result of your actions like customer satisfaction and revenue increasing which is incredible and rewarding to see. But be organised, attentive, check the data and test, test, test! You never know what could work until you try it!"
We hope this has provided you with a snapshot of how your career in marketing can be and an insight to the views of some experienced London-based marketers in the online retail industry.
About Feel Good Contacts
Established in 2008 by qualified optometrists, UK based, Feel Good Contacts is one of the UK's leading online suppliers of discounted contact lenses and eye care products. It is also the only UK company to offer this discounted service via a mobile app. The matrix below shows the price per contact lens box charged by Feel Good Contacts compared to high street opticians.‬ ‬‬‬
The company has been striving to improve its green credentials both at its London based offices and warehouse and is now one of the first online contact lens retailers to actively participate in reducing plastic waste with the recycling of contact lenses.
See the latest Digital Marketing jobs from Simply Marketing Jobs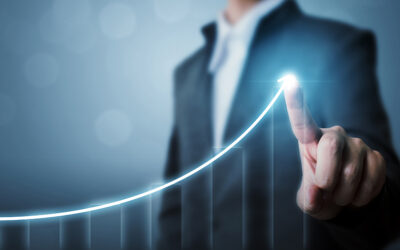 If you are eager to progress your marketing career and know that it's time to put some work in to make it happen, we have five professional growth strategies that are certain to get you off to a flying start: 1) Get Organized It is time to make some plans....