We're always on the lookout for tools that can help make our lives easier, and our marketing better! So, we thought we'd share our top 3 favourite tools – if you've never tried them, give them a go. This selection are all completely free to use and they have proved invaluable to us here at Simply Marketing Jobs!
Feedly
Are you a content writer or a social media manager? Sometimes it's difficult to come up with your next idea, or to keep on top of all the developments in your field, especially if you work across several broad industry areas. The answer to this, in our humble opinion, is Feedly. Feedly is a content curator, so it allows you to keep all the blogs and news sources you read in one place. You simply add the sources you want, and every day Feedly will show the latest articles to be added from those sources. If you want to collect articles on several topics, you can group your sources into 'collections'. For example, you may choose to put the Simply Marketing Jobs blog into a 'Marketing' collection. Or a 'Really Awesome Blogs' collection. Just a thought. The point is you can name your collections whatever you like, then browse only articles on that subject. It makes keeping up to date on a lot of subjects so much easier.
Canva
We've all been there. Trying to put together an eye-catching social media image with the graphic design power of Paint. If you've ever managed to make something that doesn't look like a six-year-old did it then we salute you! You are a better Paint-er than we are. Canva however, solves all these problems. You have a choice of pre-made templates and canvas sizes, plus the option to start from scratch. So, you can use their layouts and add in your own text, or build the whole thing yourself with their great range of fonts, images, shapes and graphics. You can also upload your own images (such as your logo) so the possibilities really are endless. It's very user-friendly, and you have many of the options you would on a basic graphic design package, so it suddenly becomes very easy to make sophisticated looking images for blogs, social, even printed material. Check out the image on the blog post for an example!
Trello
Whether you work as part of a large marketing team, or are the only marketing person in a small business, Trello can help you get organised so you never miss a deadline again. Individually, it helps organise your tasks by priority, record your progress and the date of the deadline As part of a team, you can have a shared Trello board with tasks for the whole group. You can then assign jobs to individuals, see each other's progress and ensure no work gets overlooked or duplicated. One of our favourite functions is the checklist. Say a task has 3 parts to it. You can add the task, then within it add a checklist of the 3 parts, and mark off when you have done each part. This de-clutters your board (1 task instead of 3) and shows your progress by the '1/3' icon that shows how many parts have been checked off. Simple!
See the latest jobs from Simply Marketing Jobs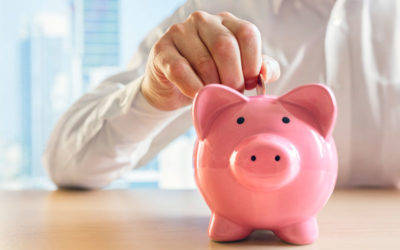 Recent data compiled by Simply Marketing Jobs shows the highest paid jobs within the marketing industry. This article provides a breakdown of these jobs, the average salaries for marketing roles on offer and what they entail. If you are looking to progress your career...