In the fast-paced world of marketing, it's become increasingly important to be more proactive in taking care of yourself and your mental well being. As we're a caring bunch over here at Simply Marketing, we've compiled our top 7 quick tips on how to be kind to yourself today… and everyday!
Take the time to congratulate yourself
In a hectic working world, you can be so far swept up in the present that you can't even see how far you've come. Take the time to reflect and congratulate yourself for everything you've achieved. By having positive feelings towards yourself and your accomplishments, you'll ultimately feel better, stronger and more positive about your future goals.
Listen to your body
Working in marketing means your job is likely tiring. So if you're feeling overwhelmed, stop and listen to your body. Only you will truly understand how your body works and functions. Why not try some daily relaxation techniques such as yoga and meditation? A simple 10 minutes at home everyday can have a significant effect on your mental and physical health by relieving stress and strengthening your immune system.
Let it out
Marketing roles are challenging and at times, stressful. Take the time to process how work makes you feel rather than bottling up your emotions. Writing your feelings down in a journal is a great outlet for processing emotions and increasing self awareness. By putting your thoughts on paper, your wandering mind can engage with your thoughts. This way, past frustrations and future anxieties are lost in the present moment and mindfulness is achieved.
Have a little fun
While your working hours will often be long and tiring, there's still time for a little fun in every single day. Whether your idea of fun is a glass of wine after work, playing with your kids or simply watching your favourite movie, it's true what they say – laughter is the best medicine.
Laughing is one of the most effective things you can do to reboot your energy and optimism towards life. Laughter is that good, it's even been proven to be good for your health by strengthening your immune system and protecting you from the damaging effects of stress.
Give to others
Studies have shown that giving makes us far happier than receiving. In a strange twist of fate, you're actually being selfish and selfless by giving to others.  
The act of giving activates a region in the brain associated with pleasure, social connection and trust which thus creates a 'warm glow' effect. Scientists also believe that altruistic behaviour releases endorphins in the brain and produces the positive feeling known as the 'helpers high.'
Appreciate the people in your life
If your role requires you to move around a lot, take a little time every day to appreciate the people in your life. Even simple acts such as washing up after dinner or calling to say you love them (Hey, if it's good enough for Stevie Wonder) can make a big difference.
Nourish your body
Staying healthy isn't easy. However, while it's difficult, it's not impossible to take care of your body as long as you're organised and prepare your meals in advance. Choosing the right foods will improve your mood, energy levels and mental acuteness – perfect for when you're on the go.
Who are we?
We're Simply Marketing Jobs, the UK's no.1 job website for roles in marketing. If you're looking for a new challenge, why not browse 100's of jobs near you right now.
Looking to recruit in 2018? Look no further, simply give us a call on 01772 639042 or visit our site to get your job live in minutes.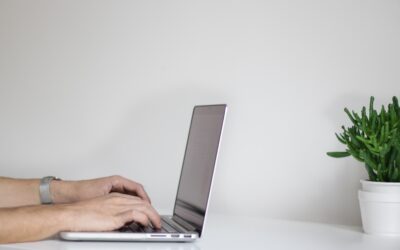 Simply Marketing Jobs and TopCV partnership Simply Marketing Jobs, the leading job board for the marketing industry, and TopCV, the world's leading CV‑writing service have partnered to support candidates in getting hired faster with a job-winning CV.  The...