We're joined by Vanessa Hunt, Marketing and CRM consultant at Vanessa Hunt Consulting Ltd.
How did you get in to marketing?
By accident, really! I studied French and German at Exeter University, and spent three years working in Austria, Switzerland, Luxembourg and Germany before landing my first job in the UK with CSC Computer Sciences.
My first marketing role was in my mid-twenties, as Product Marketing Manager for a technical training company. This was a logical step following the role of Training Manager for CSC Computer Sciences, developing training programmes for Managers and graduates at J.P. Morgan. I started studying part-time for an MBA with the Open University (OU), and completed the first year's course, Foundations of Senior Management, which included useful modules in Marketing, Finance and Management. 
In 1999 I worked for Community Internet plc, incorporating Ticketing Solutions, as Head of Marketing. We marketed a website solution for small businesses and a cloud-based ticketing software application. Little did I know at that point that it was the start of technology dominating my future career.
Between 2000 and 2006 I worked in training delivery and training management roles for various technology companies, including McAfee, Cims (now Affinion), Detica (now BAE Systems) and Maximizer Software. These roles allowed me to use my French and German language skills, and I had fun visiting many European cities, delivering technical training for CRM projects. Amidst the travel, I completed another OU MBA module, Corporate Strategy.
My training experience exposed me to working with CRM software like Siebel and Salesforce, and I enjoyed working closely with Sales and Marketing teams. When Salesforce introduced Chatter, its enterprise collaboration platform, I recognised that communication tools would play a huge part in the future of online marketing. 
In 2006, I started my own small CRM consultancy. I marketed my business using only LinkedIn to start with – and was soon reminded of my love for marketing. I realised that I love helping small business owners streamline their marketing, sales and support processes with technology, but also learnt that I love marketing strategy and creativity too. And so I decided to focus equally on marketing consultancy in the last five years.
My natural enthusiasm for online marketing led me to write a marketing book for small business owners, called Facebook Inspiration: 30 days of creativity for your page. I'm currently working on my second marketing book, which I plan to launch in 2019.
What does a typical day at work look like for you?
Every day is different, which is what I love about working as a Marketing consultant. My working days centre on communications, creative ideas, relationships and technology.
***
A Marketer's Morning
08:45
I typically work from home, so there's no long commute. I start my day with tea – in my Social Media Queen mug (a gift!) – and managing my social presence. I respond to any outstanding messages on Facebook, LinkedIn, Twitter and Instagram that I didn't have time to answer real-time at the weekend.
09:00
I kick off the week by responding to incoming website leads and reviewing my website analytics, as well as for the clients I manage.
09:30
I'm always involved in managing events for clients or myself. I launched a forum in June called modern.space which brings creative property design professionals together. I'm currently planning the next event, which will take place at the Maddox Gallery in Notting Hill on 6th February 2019, so the morning starts with finalising some of the preliminary arrangements.
10:00
Incoming referrals and website leads means I have to research clients' requirements, so there's usually at least a couple of CRM implementation and marketing services proposals to write.
12:00
I implement CRM systems like Salesforce and Insightly CRM for small businesses and support customers remotely, once I've trained them. So we use Skype or Zoom to connect.
A Marketer's Afternoon
13:00
I like to arrange meetings over lunch, so often meet up with business partners locally. Today's meeting was with career coach, Tanya Ces Maneiro (Vida Coaching), who I'm going to interview for a new blog on my website: 'How DISC personality profiling can help you win more business'.
15:00
For my clients, I may engage the content creation services of other trusted marketing professionals. Today I have a virtual meeting with a copywriter I've engaged to manage a series of blog post interviews with Interior Designers for my client's website.
16:00
Time to tackle my Inbox. I aim to respond to email in half-hour batches, replying to clients and marketing partners. I prioritise emails that are invitations to speak or guest blog, since I love sharing my experience and learning with others. This month I delivered a TED-style talk on 'The best tech ingredients for à la carte marketing' for Business Biscotti.
16:30
Post-email, a quick stop at Costa coffee, catching up on more emails, as well as buying brain food for dinner – salmon tonight!
17:45
Customer service is a high priority, so I send thank you emails to the John Lewis Heritage Centre, the venue of my modern.space event last Friday. 
18:30
Last task is to respond to Salesforce partners about planning our Salesforce training programmes through summer 2019.
19:00
That's all folks! 
***
Writing this down makes me realise how little of a marketing consultant's day is actually spent marketing. It's more about:
Supporting clients with their CRM system

Developing relationships with business partners

Managing logistics for marketing events

Generating ideas

Creating captivating content for online marketing
What qualities/skills does a person need for this role?
The core skills are flexibility and adaptability. Marketing today is driven by technology, so you must be tech savvy and adept at learning new technical skills quickly and constantly. The learning never slows and it never stops!
It helps if you're creative too, since everyone is competing for your attention online. So you have to feel comfortable experimenting and trying new approaches – and recognising fast when you need to switch tracks. 
A role in marketing is ideal if you love variety, people and a never-ending list of things to learn! 
What advice would you give to someone looking to get in to a role similar to yours?
I'd recommend getting work experience to find out which aspect of marketing you like most.
I would also start learning as much as you can about marketing technology – MarTech for short. There are plenty of books on the subject, but also many free courses online. You could offer your services free to a charity, to get some experience. 
You can also sign up for free trials of Marketing Automation and CRM software, so I'd encourage you to get hands on with the tech as soon as you can. Above all, you need to practise and take action – and have fun whilst doing so!
My book, Facebook Inspiration, is all about inspiring small business owners into marketing action. If you'd like guidance on how to approach marketing online for a small business, this is a good start! 
Find Vanessa on social media!
Twitter: https://twitter.com/Trainer_CRM
Facebook: https://www.facebook.com/VanessaHuntConsulting
LinkedIn: https://www.linkedin.com/in/vanessahunt/
See the latest jobs from Simply Marketing Jobs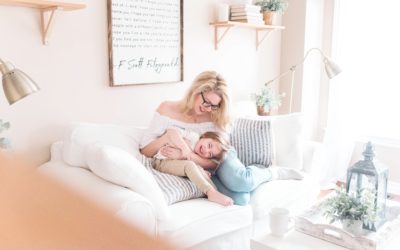 As of today, children across the UK will be at home with their parents, after the government asked schools to shut their gates. In an effort to combat the coronavirus outbreak, children will now be at home with family, provided they are not the children of key...