This role is increasingly valued in large companies as customer knowledge becomes ever more important in marketing strategy. The CRM Manager will plan, execute and follow up on customer retention campaigns through a variety of media – most likely to be SMS, direct mail, email and social marketing.
The CRM Manager is ultimately responsible for retention campaigns, from conceptualization through to post-event analysis. This includes coming up with creative ideas, proposal preparation, overseeing the production process, overseeing execution, and reporting back results.
A CRM manager needs to have a detailed understanding of how CRM databases work, and be able to use them strategically to deliver business value. In most businesses, the CRM manager will report directly to the Director of Marketing and may manage a team of CRM administrators and data analysts. The role also requires a strong knowledge of budgeting and forecasting.
Senior level CRM database managers will be expected to have excellent knowledge of IT systems, such as Microsoft Dynamics, Oracle CRM or Salesforce.
Large organisations need sophisticated reporting and security as they manage their CRM systems. They are likely to have large data volumes and will be implementing a lot of customization. So the CRM manager will be aiming to tailor the system to their exact business processes and to tie in with other back-office systems such as inventory, fulfilment, and billing.
Traditionally, all CRM systems were in-house applications – installed and run on servers within the organization. Nowadays, newer CRM systems are Cloud-based, meaning that the application and data is all held on the CRM providers' servers in a data centre, and accessed via a browser.
What makes a great CRM manager?
• They love data and can explain its complexities simply in order to drive actionable consumer insight.
• They will be able to own and manage a loyalty scheme and ongoing campaigns, setting the strategy in place for revenue benefits through loyalty.
• They will have great marketing communication ideas
• They will communicate well and work closely with other marketing department players such as email managers, social media and PR
To succeed as a CRM Manager you'll need to be highly motivated and enjoy a team culture. You will need people management skills and to be able to bring your technical and analytical skills to the role.
Salary for CRM manager roles
The salary level of CRM managers is between £40,000 and £50,000. CRM project managers on a contract can earn between £600 and £800 a day.
Browse our CRM jobs today on www.simplymarketingjobs.co.uk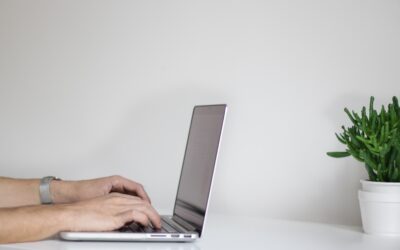 Simply Marketing Jobs and TopCV partnership Simply Marketing Jobs, the leading job board for the marketing industry, and TopCV, the world's leading CV‑writing service have partnered to support candidates in getting hired faster with a job-winning CV.  The...