This is your weekly roundup of the news that matters. Read on to see the highlights from this week.
Facebook is planning to remove more than 5,000 ad targeting options in order to prevent discriminatory advertising, while Ryanair's compensation cheques 'bounce'. Liverpool FC have partnered up with Levi's to support local communities, Robinsons Cordials is set to sponsor James Martin's Saturday morning, and Sainsbury's sales continue to lag in comparison to Morrisons, Asda and Tesco.
A spokesperson from Facebook says:
"We're committed to protecting people from discriminatory advertising on our platforms. While these options have been used in legitimate ways to reach people interested in a certain product or service, we think minimising the risk of abuse is more important.
"This includes limiting the ability for advertisers to exclude audiences that relate to attributes such as ethnicity or religion."
Ryanair's compensation cheques bounce

as passengers who received compensation for cancelled and delayed flights have been charged extra fees after banks rejected the cheques.
In a statement, Ryanair said: "a very small number of cheques" processed in July were issued without a required signatory "due to an administrative error".
It said the cheques had been "re-issued to customers along with a letter of explanation" on 15 August.
"We apologise again for any inconvenience caused to customers," the airline added.
Liverpool Football Club have joined up with Levi's i

n order to 'give back' to fans, as they look to support local communities through football, lifestyle and music with a new long-term partnership.
The deal will include a Levi's Music Project studio, which will open in Liverpool in November to provide youngsters with the opportunity to develop their musical abilities.
Levi's vice president North Europe, Richard Hurren, said: "With the city's history of music, Liverpool FC's fundamental connection to the community, and our core values of giving back, expanding the Levi's Music Project to Liverpool is the perfect way to connect the two partners and demonstrate shared values," says Richard Hurren, Levi's vice president North Europe.
"Having worked with communities across Europe, the Levi's Music Project is a long-term commitment that aligns with our key values, that giving back never goes out of style."
Bruce Dallas, marketing director at parent company Britivic said:"We are confident the partnership will unlock further sales opportunities with a wider audience,"
"The launch of Robinsons Cordials has really strengthened the brand's offering by providing adult consumers a premium squash from a trusted household name."
Industry data on Tuesday showed that he second largest supermarket group in Britain was again the worst performer of the country's big four grocers in the latest 12-week period.
Fraser McKevitt, head of retail and consumer insight at Kantar Worldpanel said:
"Sainsbury's have a lot on their plate at the moment and are also undergoing a period of price re-sets, bringing everyday prices lower," said Fraser McKevitt, head of retail and consumer insight at Kantar Worldpanel.
"That has had the effect of removing some value from what they're selling but has not yet brought the volume uplifts to replace that."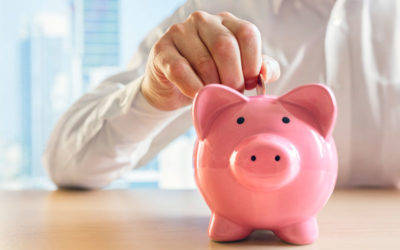 Recent data compiled by Simply Marketing Jobs shows the highest paid jobs within the marketing industry. This article provides a breakdown of these jobs, the average salaries for marketing roles on offer and what they entail. If you are looking to progress your career...