Marketing communications jobs include public relations work as well as in-house corporate communications and general marketing. Marketing communications professionals and PR practitioners work across a wide range of industries. When mapping out your career plan in this area, you should be aware of the distinction between working in-house for a company or as part of a PR or marketing communications consultancy.
An in-house public relations department works exclusively for one organisation, originating and implementing a PR or communication programme geared to its management's requirements. If you work in-house you will need to acquire an in-depth knowledge of your company and the market it operates in.
Conversely, a consultancy provides an independent service to several clients. If you work for a consultancy, you will need to be able to manage many different accounts and learn quickly about a variety of companies and their markets. Some large organisations have both an in-house PR department and an external consultancy, working together to produce powerful brand messages, and call customers to action in innovative ways.
When you are embarking on your marketing communications career, spend some time deciding which sector you want to work in. If you have a passion for a particular area, focusing your enthusiasm can be a good starting point in your job hunt. Bear in mind that certain sectors can be particularly competitive so it is worth keeping an open mind when you are looking for work experience or your first job.
A large employer of marketing communications professionals is the B2B (business to business) sector, for communicating IT products to retailers, or drinks brands to pub chains. Consumer is obviously a massive area, encompassing FMCG (fast moving consumer goods), fashion, leisure and motors. You might specialise in technology, travel, property, healthcare or music and entertainment, to name just a few particular areas. Not-for-profit organizations and charities also require PR and marketing communications work.
What skills do I need for marketing communications jobs?
There are certain essential qualities and skills that you will need to get ahead in marketing communications. You will need robust verbal and written communication skills of course, as well as the ability to work flexibly, handle many projects at once, and have very good organisational skills.
You will need an interest in all types of media and understand how communications channels work, from press coverage to social media to events. Job descriptions for marketing communications jobs often specify the ability to write clear, concise correspondence, produce a wide range of marketing materials, write creative briefs and prepare and deliver presentations. At interview for PR and marketing communication jobs you'll be expected to demonstrate excellent attention to detail, superior communication, writing, presentation, and follow-up skills.
Marketing communications roles can be incredibly fast paced so those who do well will thrive under pressure and enjoy working to tight deadlines. The work is also varied so you will need to be able to organise your workload in order to meet strict deadlines. The ability to multitask is vital, and a flexible attitude important.
According to a survey undertaken by Cranfield School of Management and the CIPR, the following skills and qualities are important if you are considering working in public relations or marketing communications:
Marketing professionals should have the ability to:
• analyse management needs
• counsel management
• identify causes of problems, analyse future trends and predict their consequences
• research into public opinion, attitudes and expectations and advise on necessary action
• plan, organise and co-ordinate tasks
• monitor and follow up
• set goals and objectives
• motivate and influence others
• communicate effectively with individuals and groups in meetings and through presentations
• write and edit press releases and reports
• work effectively with journalists
• identify major social issues affecting organisations and to resolve conflict work with others
• establish financial controls
Browse our marketing communications jobs today.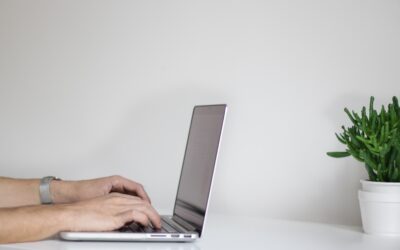 Simply Marketing Jobs and TopCV partnership Simply Marketing Jobs, the leading job board for the marketing industry, and TopCV, the world's leading CV‑writing service have partnered to support candidates in getting hired faster with a job-winning CV.  The...