Today we are joined by Jared Thompson, a Senior Digital Marketing Executive within the Recruitment Sector. Jared has kindly agreed to give us an insight into his role for those who may be interested in moving into a similar career.
Background
"I have worked at Simply since May 2015. I actually studied Product Design at university, but whilst studying, I found myself writing for several online design blogs. After graduation, I launched my own blog. The main thing I really enjoyed was sharing articles from it and interacting with fellow creatives on Twitter. I'd say this sparked my initial interest and love for marketing – social media in particular.
"I set up the design blog because I wanted to shine a light on students and design graduates to give them a spotlight and a little support where I feel university gave me nothing. I wanted to offer students a place to be inspired by other key industry figures, through features and interviews. But my main driver was to provide help and a free platform – however small it was, I wanted to know I'd impacted positively upon featuring, interviewing or connecting with them.  
"The biggest motivator for me was after I'd featured graduates on my blog and they'd email me a couple of weeks later to say how happy they were that people had commented or emailed them enquiring about their work. In some cases, they could attribute that being featured was a direct factor in them getting their first job or freelance work. That's where my passion for outreach truly began.
Marketing experience
"My first marketing role was based in Liverpool for a small agency and retail store. After this, I moved on to work for Simply in 2015, where I'd say my marketing career actually began.
"My main focus at present is on email marketing. I engage on a B2C level, creating campaigns to attract and nurture jobseekers – my work is spread across 5 leading recruitment brands.
"On a daily basis, I work within Dotmailer, with a heavy focus on automated email programs. We've really scaled up our previous weekly email campaign with the introduction of automated programs. I'm always looking for creative ways to segment and interact with our subscribers, and have recently set up a plethora of communications to onboard new subscribers and re-engage with our audience.
"We've looked to not only segment our audiences based on the usual data fields of: job title, salary and location, but also looked more into segmentation based on engagement times and other behavioural data. We've seen huge increases in the number of candidates applying for roles on our sites thanks to personalised content made possible by segmenting candidates by: job title, salary or location, and only sending them the most relevant email content.
"A big focus for me is on analysing the data for my campaigns. I use Dotmailer for the basics, and Google Analytics gives me the bigger picture – it plays a huge part in proving whether a campaign has worked well for us or not, and helps me to adjust my plans going forward. I enjoy A/B testing to identify what works and what doesn't – this can become very granular, from copy and design, right down to personalisation on CTA's, subject lines or a friendly 'From' name.
"In recent months, we've heavily invested our time on research into the jobseeker journey and mapped out their life-cycle. We've used our wider automation plans to pinpoint key areas of the jobseekers journey to share relevant tips, advice, articles and relevant job content. I'm most excited for the up and coming months to work with my wider marketing team to share even more content with our email subscribers through informative content. Email is just a great channel to share this content – email ain't dead yet folks!
"I've always enjoyed monitoring the latest news and trends within the industries I'm involved in, more often than not this is through LinkedIn, Twitter and Facebook. So moving onto email marketing and having the same level of pro-activity has proved successful for my campaigns.
We're recruiting for an email marketing executive! Want to hear more about what it's like to work on the marketing team at Simply Jobs Boards? Jenni tells us more below:
Work ethic
"As a senior member of the team, I'm also responsible for training new staff and nurturing them in their role. I'm very driven to develop myself as an individual through educating myself, and this is the approach I take with others. I believe increasing confidence for each individual is a great way to build a stronger, more competent team.
Career progression
"Starting out, I took a lot of free courses that helped me to develop my knowledge in marketing. Some very recent courses I found useful were the advanced GA Analytics course, the Twitter flight school and the Google Digital Garage Course.
"If you are looking to get in to marketing, my advice would be pursuing the Google Digital Garage course and the free HubSpot marketing courses to give you a real grounding. I think they allow you to learn at your own pace and in bite size chunks. Marketing is a fast paced role, but you have to make time to develop your skills if you want to get ahead of the curve.
"In terms of email marketing specifically, I'd recommend HubSpot, Email Monks, Really Good Emails and Campaign Monitor for extra learning.
"I've driven myself to where I am today. Pretty much everything I've picked up in my career has been self-taught. If you want to make in marketing, or any other job for that matter, you have to be willing to make mistakes and learn from them, and you must invest in skills development."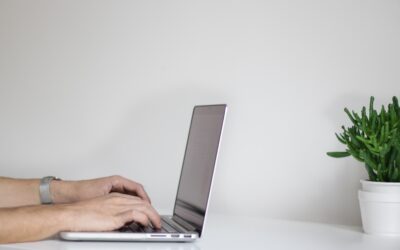 Simply Marketing Jobs and TopCV partnership Simply Marketing Jobs, the leading job board for the marketing industry, and TopCV, the world's leading CV‑writing service have partnered to support candidates in getting hired faster with a job-winning CV.  The...