Marketing is all about promotion, getting noticed and ultimately, getting the desired results.
Well isn't that what making a great CV is all about?
If prospective employees don't get from your Resume how perfect you are for their vacancy, the chances of employment will be slim.
How can you be expected to market a brand if you can't market yourself?
Here are a few insights that will take your Resume from CV to C Me
Know your audience
In marketing, every consumer and target market is different, so it's essential to know who you're focusing on. This is why it is so important to be able to easily and readily adapt your CV to reach the right employer.
For example, if the job you are applying for is in event marketing, be sure to make your prospective boss know how great you are at it, the relevant experience you've obtained and the key skills you possess that make you perfect for the role.
Sell Yourself
Always remember, when it comes to a job vacancy, you are the product and the target market.
The interview may be the biggest chance to promote yourself and what you can bring to the company, however, it's the CV where the much-needed groundwork lies.
Just like the latest products and services marketers are promoting, people have to know:
How great you are what you do

How your skills, expertise and talents would improve what they do

Why they have to have to invest in you
So promote, promote, promote yourself to stand the best chance of getting yourself and your talents noticed.
Network
We are now living in a digital age, where a company's online presence is crucial to their success. This is why it's a great idea to boost yours too!
LinkedIn is the ideal place to create a professional profile which allows you to connect with the big names in the industry, whilst getting all the latest news, views and updates that will definitely keep you in the loop.
Got a blog? Add it to your CV or LinkedIn profile to take your online presence to the next level.
Probably best to not add in your Facebook profile though. Drunken selfies and statuses like 'Suarez didn't deserve his ban' and how 'United are nothing without Sir Alex' don't really scream "Employ me".
To Summarise
So to summarise, the need to be seen, heard and above all, invested in, means our desire to get employed isn't too far away from the aims of a marketer. And if these simple tricks and tips can revolutionise your CV, you're a huge step closer to bagging that dream job.
See the latest jobs from Simply Marketing Jobs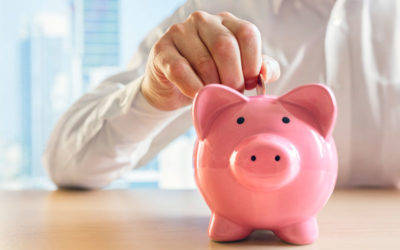 Recent data compiled by Simply Marketing Jobs shows the highest paid jobs within the marketing industry. This article provides a breakdown of these jobs, the average salaries for marketing roles on offer and what they entail. If you are looking to progress your career...