As marketers, we are expected to stay ahead of the curve on the latest trends. Are you struggling with your campaigns? Want to bring a fresh change to your digital marketing strategy in 2019? Read on to hear more:
Product placement in real time (augmented reality)
Just like Amazoner Ikea, the testing placement of furniture, decor, or any equipment is that easy in real time. People place their furniture in their rooms with the help of their smartphones, ans then they decide to buy the products after they have planned the layout.
IGTV
Allowing you to create story videos in a vertical format, IGTV is different from YouTube's horizontal videos. It's set a completely new trend for telling your story to the world. Creating promotional videos? This feature is a must have if you're looking to move your organisation towards fresher tactics.
Voice marketing
According to BM Magazine, around 40% of adults use voice search on a daily basis.
With a surge in usage of voice-based products, including Google Assistant, Siri and Alexa, it's expected that voice searches will progress dramatically. Business people have to take advantage of this particular advancement, because voice searches don't work in the same manner as typical text-based searches.
Mobile marketing
The increasing buzz of smartphones on the market have made geofencing a must- have for entrepeneurs looking to gain interest from target markets. With RFID, wireless Bluetooth and GPS navigation systems, geofencing has the capacity to send specific communications to prospective customers within a particular area.
This modern technology has countless uses for buyers, including using smartphone devices, getting grocery store list notifications when you are near any retail store and opening up driveway doors.
What trends do you think will be hitting the marketing world in 2019? Leave a comment below.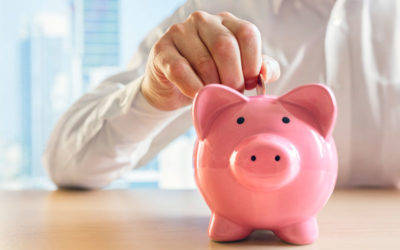 Recent data compiled by Simply Marketing Jobs shows the highest paid jobs within the marketing industry. This article provides a breakdown of these jobs, the average salaries for marketing roles on offer and what they entail. If you are looking to progress your career...