Brands are all-powerful. Global corporations, product manufacturers, retailers, service providers and even political parties and pop stars spend vast sums annually keeping their brands alive, talked about and delivering commercial results. So what exactly is a brand manager?
Brand management is 'the application of marketing techniques to a specific product, product line, or brand' according to the official definition. So it follows that the job of brand manager is about taking on the marketing responsibility for a specific brand or group of brands. With technology changing the landscape of marketing communication incredibly rapidly, today's brand manager must have a grasp of the latest digital and social media marketing channels, as well as traditional marketing mediums.
The brand manager's core objective is to increase a product's perceived value in the eyes of the customer and so increase brand franchise and brand equity, and ultimately drive sales and market share. In this role, the brand manager, or product manager, must oversee the life of the brand, working with an in-house team and hiring advertising and communications agencies to think up strategic and creative ideas, which will promote their products in crowded marketplaces.
The work of a brand manager begins with a detailed understanding of the relevant market and current marketing trends, so a great deal of market research, planning and assessing effective marketing tools is involved in the day to day work.
On-going work is structured around product launches, seasonal campaigns and major marketing events throughout the year, so the brand manager will often be working long hours to meet deadlines. There will be a requirement to attend product launches, conferences and exhibitions, and work closely with other departments such as sales, merchandising, supply chain and finance.
Brand managers regularly travel to attend meetings with creative agencies, and those working on international brands may travel overseas.
How to become a brand manager
There are no set entry routes for brand managers. Many take up the role after building some product or marketing experience, perhaps on a graduate trainee scheme.
Graduates with a marketing or business studies degree will look attractive to employers of course, and there are more specialist HNCs/HNDs and degrees which cover the principles of brand management. It's also possible to take a postgraduate degree in marketing.
Applicants with work experience and a professional qualification may be at an advantage. Without a degree, candidates may be able to work in a marketing role and take the CIM Introductory Certificate in Marketing, which is available to anyone over the age of 17.
Vocational training is complemented by professional marketing qualifications. There are a number of options available through the:
• Chartered Institute of Marketing (CIM) www.cim.co.uk
• Institute of Direct Marketing (IDM) www.theidm.com
• Institute of Sales and Marketing Management (ISMM) www.ismm.co.uk
• Communication Advertising and Marketing Education Foundation (CAM) www.camfoundation.com
Senior brand managers typically work towards the CIM Professional Postgraduate Diploma in Marketing (DipM), which is recognised internationally. A list of all the CIM approved colleges and universities, and entry requirements are published on the CIM website.
Skills of a brand manager
For brand manager jobs it will help to make you attractive to employers if you have business awareness and evidence of good interpersonal skills, such as teamwork and communication. Typically employers will be looking for individuals who are energetic and passionate about the sector or product group in which the brand resides, who understands the competition and thrives in a busy, creative environment. Brand manager must understand the power of brands, how to communicate brand values over an ever-growing number of communications channels, and how to tap into consumer needs and interests.
Further skills required include:
• Creative thinking
• Good analytical skills
• Ability to respond to results and consumer research
• Excellent communication, both verbally and in writing
• Inspiring leadership skills
• Ability to manage several projects at once
• Good organisational skills
• Ability to work well under pressure
• Excellent presentation skills
Salary of a brand manager
Salaries range from £19,500 to £29,500 for a junior or assistant brand manager.
Those with three or more years experience will earn £24,000 – £35,000 per year.
For senior brand manager salaries will be £50,000 or more per year.
Typical working hours for brand managers are 9am to 6pm, Monday to Friday. During a major product launch, they may be required to work longer hours to meet the deadline. Evening networking and attendance of industry events will be expected of brand managers. Part-time work and job sharing is possible in the role.
Browse our brand manager jobs today on Simply Marketing Jobs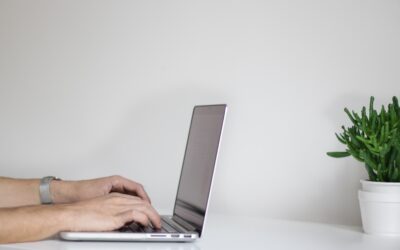 Simply Marketing Jobs and TopCV partnership Simply Marketing Jobs, the leading job board for the marketing industry, and TopCV, the world's leading CV‑writing service have partnered to support candidates in getting hired faster with a job-winning CV.  The...