A digital marketing agency is concerned with marketing and advertising a brand through digital methods, the most common platform for a digital marketing agency to focus on is online, however, with the increasing convergence of media and the rise of cross-platform services, the areas in which an online marketing agency is changing.
There are many different jobs within a digital marketing agency and this guide outlines what to expect from working at a digital or online marketing agency. Regardless of the job position, recruitment in marketing agencies are always looking for talented, driven and flexible individuals to fill job roles. Those working for a digital marketing agency can expect a varied and interesting working day as people.
Jobs within a digital marketing agency are as varied as their marketing strategies implemented. Website and product managers are tasked with running a website and ensuring that any marketing strategies are implemented to the best effect.
An account director at a digital marketing agency is responsible for ensuring that all projects and campaigns are completed according to the budget, the deadlines and are of a high standard. Marketing Executive is one of the entry-level jobs at a digital marketing company but it is the first step to promotion and higher prospects. The marketing executive will work in a marketing campaign and develop the marketing strategies for maximum effect.
A digital planner buyer will be responsible in negotiating prices, targets, scheduling and development of marketing strategies between clients and the online marketing agency.
To be successful at a marketing agency, an individual needs to be able to demonstrate a high level of intelligence, problem solving, adaptability, drive, determination and creativity to name but a few things.
You can search for digital marketing agency jobs on Simply Marketing Jobs.
See the latest jobs from Simply Marketing Jobs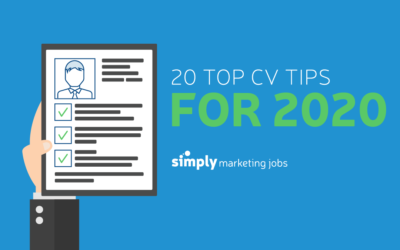 January is almost here, and there's probably a lot going on around you at the moment - festive parties have taken their toll, and now as your company prepares to tackle 2020 with a vengeance, you might be asking yourself if you still want to be in the same...