Are you interested in being a marketing manager but not sure what is involved? To start with it's important to be aware of how marketing plays such a vital role in almost every industry sector. In its simplest form, marketing ensures that customers' needs are met while the company continues to grow profitably. A marketing manager's responsibilities can vary enormously, but will always have this as a central objective.
Daily tasks and duties will depend on the company size, structure and industry sector but may include: monitoring and analysing market trends, studying competitors' products and services and exploring ways of improving existing products and services, and increasing profitability. Time will also be spent identifying target markets and developing strategies to communicate with them.
A marketing manager should:
• have knowledge of a wide range of marketing techniques and concepts
• be an excellent communicator
• be able to respond well to pressure
• think creatively
• be interested in what motivates people
Marketing manager job responsibilities
It will be important to demonstrate technical marketing skills and company knowledge.
Marketing managers must also develop an annual marketing plan and ensure the team are working effectively within the constraints of that budget. This might have to be done alongside the sales department depending on the organisation. The marketing manager will have to collate everyone's thoughts and detail the year's activity according to agreed objectives.
Leadership skills are important for a marketing manager because you have to direct other members of marketing staff. Marketing managers are responsible for achieving frequent and positive media coverage across a wide range of media. Those in this role might also have to manage an entire product life cycle from planning through to the marketing.
Training for marketing manager jobs
Often for these marketing manager roles, on-the-job training is complemented by professional marketing qualifications. There are a number of options available through:
• The Chartered Institute of Marketing (CIM)
• The Institute of Direct Marketing (IDM)
• The Institute of Sales and Marketing Management (ISMM)
• The Communication Advertising and Marketing Education Foundation (CAM Foundation).
These range from introductory certificates to advanced level qualifications. Entry requirements for the different levels vary depending on business experience and academic ability.
Marketing managers may be encouraged to work towards the CIM Professional Postgraduate Diploma in Marketing (DipM), which is recognised internationally. A list of all the CIM approved colleges and universities, including entry requirements, is published on the CIM website.
To become a CIM student, candidates need to become a CIM Affiliate Member. This provides a range of benefits and study support. Qualifications can be studied full time, part time, by distance learning or through online tutorials. There is also the option to undertake an intensive study programme.
Salary and hours of a marketing manager
Most marketing managers work 37 hours a week, between the hours of 9am and 6pm. As with many jobs with tight deadlines, they may be expected to work additional hours at certain times to ensure that targets are met. Some positions may require a lot of travel, particularly when working for an international company.
Salaries can range from around £27,000 a year for someone new to the role, to £45,000 or more for a senior manager.
Browse our marketing manager jobs today.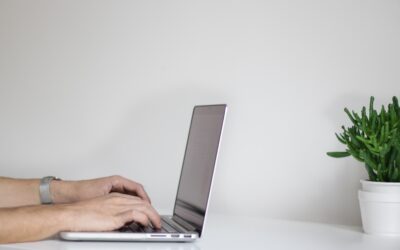 Simply Marketing Jobs and TopCV partnership Simply Marketing Jobs, the leading job board for the marketing industry, and TopCV, the world's leading CV‑writing service have partnered to support candidates in getting hired faster with a job-winning CV.  The...