At Simply Marketing Jobs, we strive to not only provide our clients with the most advanced platform to find their new candidates, but keep it simple and easy-to-use too.
Which is why we are delighted to present your brand new company dashboard!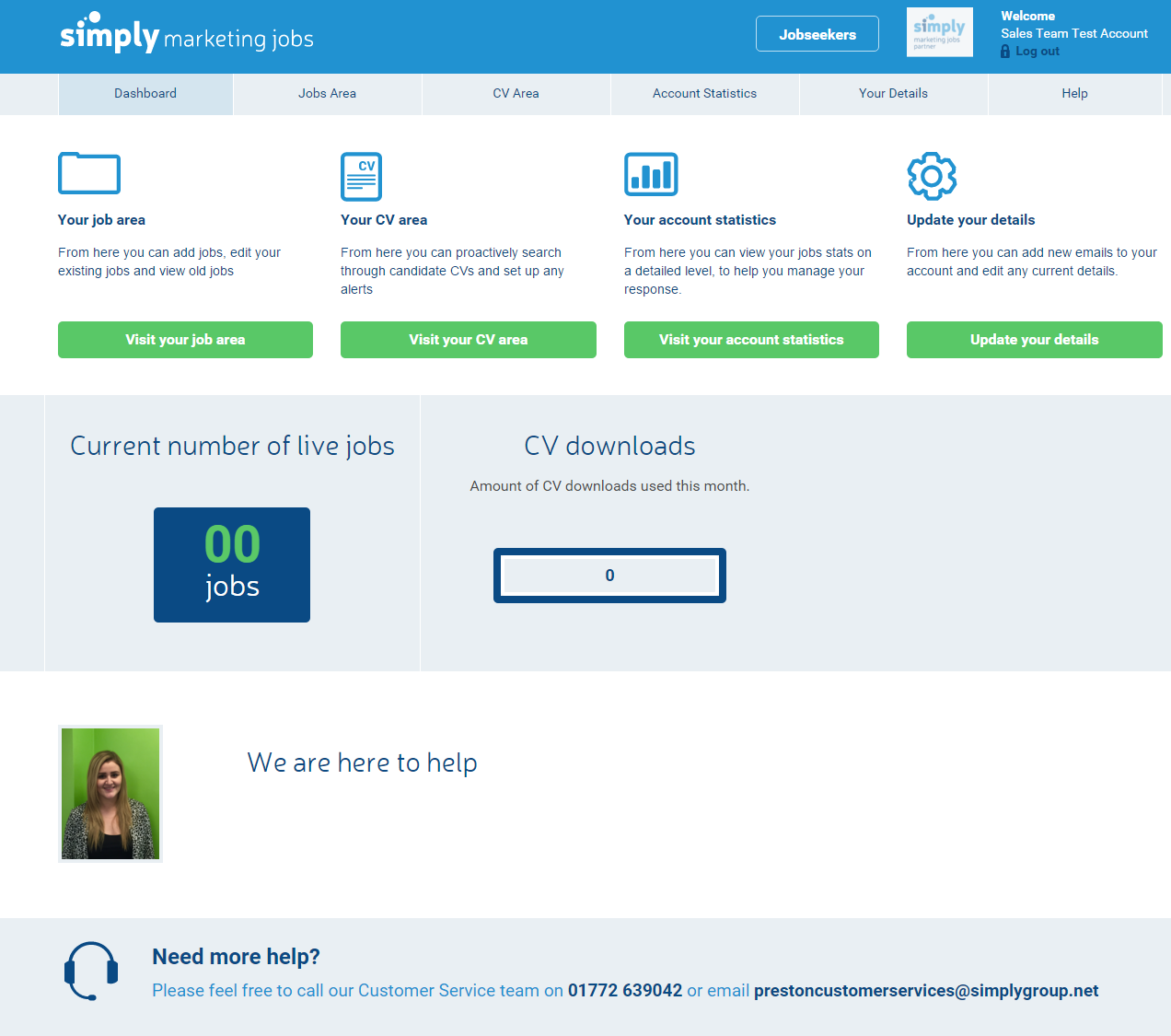 You can even see your lovely customer service representative Stephanie! look there she is smiling away being happy to help.
We are always working to make your on-site experience as straightforward and effective as possible and we are confident that we have well and truly delivered. Here's why we're sure you will love it as much as we do!
Everything you need, under one roof – All the information you will need to remain in total control of your recruitment, including remaining CV downloads, job credits and your renewal date are now in one place.
Manage on the go – The new company dashboard is totally responsive, meaning you can manage your recruitment by mobile or tablet, wherever you are.
Clean, clear and concise – Simplistic, easy to navigate and boasting a fresh new look. Using your company dashboard is effortless.
Helpful tips to post your jobs – We have added some useful information that will make your job post stand out from the crowd and get the best response possible.
But that's not all! We have more developments on the way, so stay tuned. In the meantime, why not take your new customer dashboard for a test drive or better still, get in touch with your customer service representative who will be more than happy to show you around.
To view your new look dashboard log in as normal and take a look around the simply Marketing dashboard.